A building expert, Dr Babatunde Alarape, has advocated for adoption of a timber modular housing model as an alternative means of cushioning the effect of housing deficit in the country.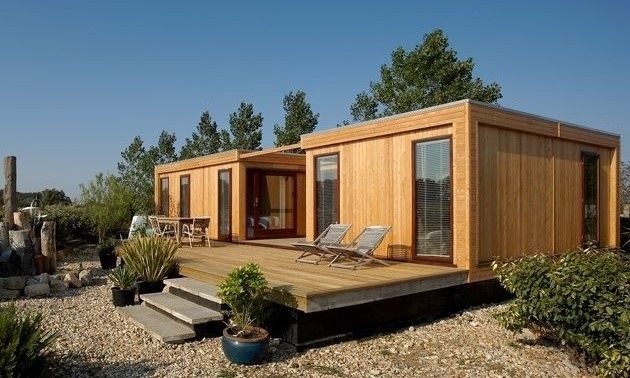 Alarape made the call at the African Institute for Science Policy and Innovation (AISPI) 2021 Biennial International Conference, on Monday, July 12, 2021 in Ile-Ife, Osun State.
The event was held at Obafemi Awolowo University (OAU), Ile-Ife.
Alarape, who was the guest speaker at the event, spoke on the topic: "The Housing Deficit in South-Western Nigeria: Timber Modular Housing Development to the Rescue."
According to him, the estimated housing deficit in the country currently stands at of 26 million units.
"The natural population explosion and inadequate supply of houses by government to augment the shortfall have contributed to the worsening housing situation in the country.
"As technology management experts, our responsibility is to look for technology-based solutions to the housing deficit facing the country.
"A possible solution is the utilisation of timber modular model to meet the housing deficit," he said.
Alarape listed the major challenges to housing development in Nigeria to include non-availability and affordability of appropriate construction materials as well as the cost, time and scale of investment.
He stated that modular housing development would serve as alternative means to solving housing problems in Nigeria.
"It has the potential to increase the speed of housing construction and decrease the costs.
"Modular housing enhances eco-friendly approaches to meeting Nigeria's alarming housing deficit.
"Timber is a suitable building material for modular housing development in Nigeria.
"Timber modular housing development may be considered to be technologically, economically and environmentally viable to be a strategic technological innovation to housing deficit mitigation in Nigeria," he said.
Earlier, Vice-Chancellor of OAU, Prof. Eyitope Ogunbodede, said that the university was committed to the highest level of scientific research.
He said the institution had established several research centres of which African Institute for Science Policy and Innovation (AISPI) was one.
Ogunbodede expressed his commitment to the welfare of members of staff and students in a bid to maintain OAU's position as a leading university for many years.
"OAU has excelled in national and international competitions, and is now the seat of African Centre of Excellence in Software Engineering, while it has also emerged as first university to generate its own electricity," he stated.
Also speaking, Chairman, AISPI Management Board, Prof. Simeon Bamire, expressed hope that the programme would proffer solution to the housing challenges facing the country.
"One of AISPI's objectives was to conduct research relevant to policy formulation for solving variety of problems associated with the role of science, technology and innovation in the socio- economic development of Nigeria and the African region," he added.
The conference has "Harnessing Science, Technology and Innovation for Inclusive Development in an Uncertain Future" as its theme.
By Dorcas Elusogbon