A former member of the Plateau State House of Assembly, Mr Diket Plang, on Friday, July 5, 2019 donated 1,100 trees to Jos Wildlife Park.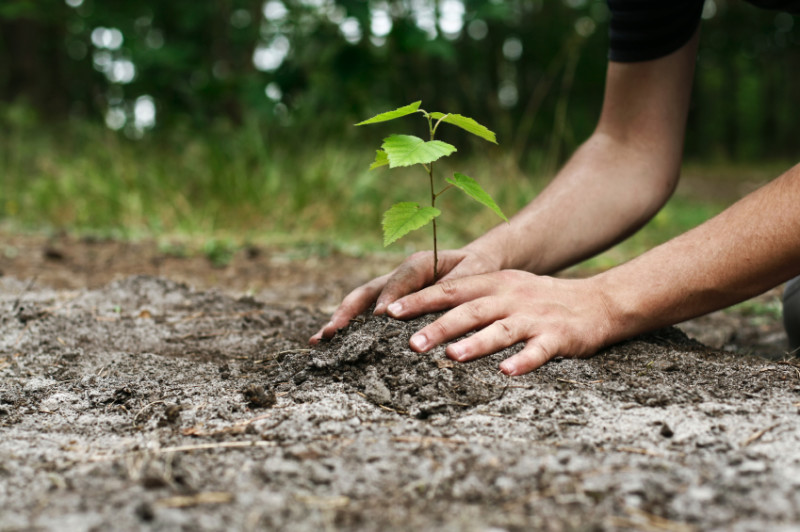 Plang said at the presentation in Jos that the donation was to address global warming and preserve the ecosystem in the environment.
The former lawmaker, who represented Pankshin North at the 7th State Assembly, said: "We must ensure the ecosystem is maintained through planting of trees.
"The species of trees donated today include Mahogany, Eucalyptus and Teem; they have both aesthetic and economic values.
"I want to commend the College of Forestry, Jos, for partnering with me in my tree planting campaign.
"They assisted me in educating members of my constituency on the importance of tree planting when I donated 25,000 seedlings of mahogany, locust beans and canarium to them."
Plang also commended the school for donating extra 70 seedlings of trees to the park, while calling on politicians, philanthropists and members of the public to replicate the gesture.
Mrs Salome Bidda, the Acting General Manager, Plateau Tourist Corporation, commended the former lawmaker for the donations.
She recalled how Gov. Simon Lalong declared a state of emergency on the tourism sector of the state and called for concerted efforts to harness the tourism potential of Plateau.
She said Lalong also called for donations of seedlings and politicians' commitment in sponsoring the feeding of animals at the Jos Wildlife Park.
"The governor has set the pace by adopting two animals to sponsor their feeding. Some members of the National Youth Service Corps also donated 40 seedlings to this park recently,'' she said.
Bidda assured Plang that the trees would be nurtured to achieve the purpose for which they were donated.
She called on residents to also plant trees in their homes.
The Deputy Provost, Federal College of Forestry, Dr Mailumo Sambo, said that research had revealed that two kilogrammes of firewood was burned in every household.
Sambo noted that the practice was exposing the environment to the dangers of global warming.
He decried the poor maintenance of tree seedlings by beneficiaries and called on lawmakers to enact laws guiding felling of trees in the country.
By Martha Agas