The European Union has commenced the application of stricter regulations for the export of plastic waste from its territory. It took effect from January 1, 2021.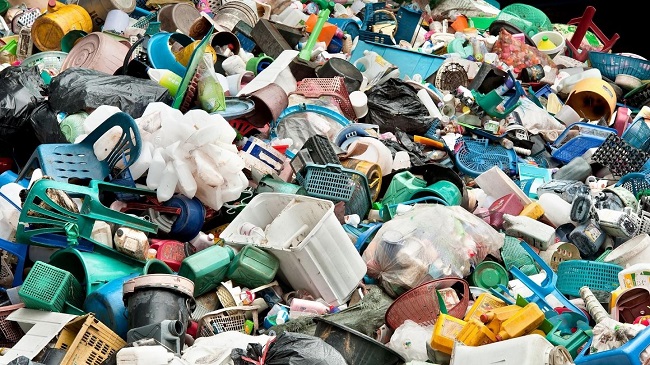 Henceforth, unsorted or soiled plastic mixtures that cannot simply be recycled will no longer be allowed to be traded internationally. With this type of waste, there is a particularly high risk that parts of it will illegally enter the environment in importing countries.
Only clean, well-sorted plastic waste that is easy to recycle is allowed to be handled under strict control. The regulations for exports to and imports from OECD countries have also been tightened by the EU Commission.
German Environment Minister, Svenja Schulze, said: "No plastic from Europe should pollute the environment of developing countries or swim forever in the world's oceans. In future, no more plastic waste may be exported that has not been demonstrably recycled to a high standard. The best waste, however, is that which does not arise in the first place. That is why we in Germany not only have to improve when it comes to recycling, but also when it comes to avoiding packaging waste. "
In recent years, improper exports of plastic waste have become a global problem. Littered landscapes, polluted seas and illegal open burning of plastic exacerbate environmental and health problems, especially in developing countries. Germany had successfully advocated stricter rules for the export of plastics at European and international level, according to Schulze.
From January 1, 2021, the more stringent regulation applies, according to which plastic waste that is mixed or contaminated may no longer be exported. Pure plastic waste, on the other hand, which can easily be recycled, is a valuable raw material that can continue to be traded under state control. With this waste, there is no incentive for improper disposal in the environment because the importers paid money for it.
Germany has been going one step further for the past two years. Since the beginning of 2019, the Packaging Act has contained stricter regulations to control the proper recycling of plastic packaging. According to this, the Central Packaging Register is authorised to require the dual systems to provide concrete evidence of the proper recycling of the exported quantities of packaging waste that is subject to system participation as part of their annual volume flow records.
China and Southeast Asia have long been among the most important destinations for plastic waste from Germany. However, exports to these countries have decreased significantly since 2016. In 2019, around 2,600 tons were exported to China, three years earlier it was 562,910 tons. The export to Southeast Asia fell by around 58 percent to 374,588 tons. At the same time, the recycling of waste has increased within Europe. In order to further expand recycling in Europe and to put a stop to illegal exports, the European Union is implementing the stricter regulations of the Basel Agreement.
The stricter regulations for the export of plastic waste are contained in the European regulation on shipments of waste, which was changed on December 22, 2020. They are immediately effective and do not need to be implemented in the national law of the EU member states.