The expansion of offshore wind energy in the European Union (EU) faces a green dilemma as climate protection might clash with nature conversation.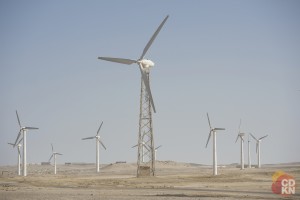 A report by the EU's court of auditors (ECA) said on Monday, September 18, 2023.
To combat climate change, nearly €17 billion ($18.1 billion) in EU funding has gone to the blue energy sector over the past 15 years, the ECA wrote.
Strongly rising energy prices after Russia largely cut off its supply as retaliation for the EU's support for Ukraine highlights the importance of energy independence in the bloc, said ECA's Nikolaos Milionis.
Rapidly expanding offshore wind energy however should not be pursued at all costs, said Milionis, as its ecological impact and consequences for coastal communities needed to be taken into account.
The European Commission has so far not given sufficient consideration to environmental impacts, so that boosting offshore wind capacities could be detrimental to the marine environment, both below and above sea level, the report says.
The authors also criticised that conflicts with fisheries often remain unresolved and that marine space is sometimes used inefficiently due to a lack of planning between EU countries sharing the same waters.
The court called on the commission to better understand and address the impacts on ecosystems, biodiversity and coastal communities.
This is to make better the use of space and to support novel technologies for offshore energy production.