European companies have pledged to help China cut emissions, according to a report published by the European Union (EU) Chamber of Commerce in Beijing.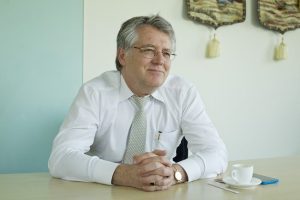 EU firms were in a good position to help China, the world's biggest producer of carbon dioxide, to reach its emissions peak by 2030 before cutting them down to carbon-neutral levels by 2060 as planned.
"Given that European companies have a strong track record of working towards carbon neutrality in their home markets, deepening EU-China cooperation in decarbonisation seems like a logical move," chamber president Jörg Wuttke said.
The reasons cited were strict environmental regulations and strong demand from environmentally conscious consumers in Europe, as well as companies' own commitments to global carbon neutrality.
Two-thirds of EU companies operating in China were already aiming to eventually only emit as much as could be offset or captured known as carbon neutrality.
But the chamber, which represented more than 1,700 members, said China needed stronger political leadership at national, local and sectoral levels to enable companies to make informed investment decisions.
China's energy market also needs to be more transparent, open and flexible, the chamber stressed in the report.
While China leads the world in installing renewable energy capacity, companies were not able to take full advantage of it, it continued.
The chamber said this was a serious challenge for about two-thirds of EU companies surveyed.
Their efforts to achieve carbon neutrality could fail if they did not have sufficient access to renewable energy, the report said.
China also lacked open markets and common standards, as well as sufficient awareness among businesses and consumers, according to the chamber.