The European Commission has proposed to phase out diesel and petrol car sales in a major market shift by 2035.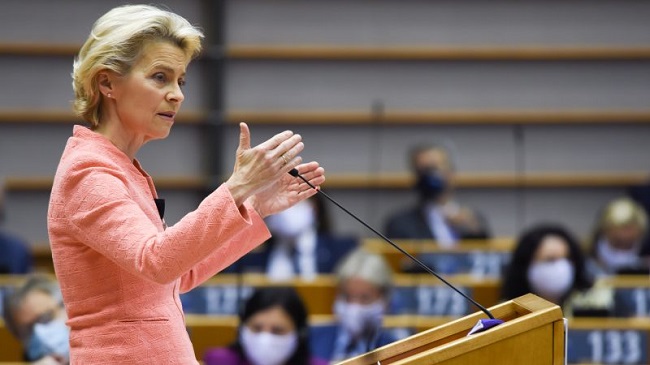 Ursula von der Leyen, the commission's president, who unveiled the ambitious plan on Wednesday, July 14, 2021, said all new cars and vans ought to be emissions-free by 2035.
The commission's president said it would be up to carmakers to change the way they produce, or they should know how to develop new cars in this regard.
"Several major manufacturers like Volkswagen and Volvo have already indicated that they will aim to stop producing traditional combustion engines in Europe by 2035, mostly through a pivot towards electric.
"The 2035 objective is part of the EU executive plan to slash emissions 55 per cent by 2030 and reach net zero by 2050,'' Leyen said.
The president said the proposal still needed to be signed off by the member states and the European Parliament.
"The number of new electric cars sold in Europe has rocketed in recent years but they remain a small share of the overall market.
"11 per cent of cars sold in 2020 were electric, European Environment Agency figures show three times higher than the previous year,'' she said.
According to Leyen, the EU executive sees electric and hydrogen cars as a way of reducing emissions but at present patchy charging or refueling point access remains a major barrier to wider uptake of lower-emissions vehicle.
A senior EU official said that the aim was to ensure that Europeans could recharge or refuel their vehicles seamlessly everywhere without being worried about the availability of a charging point.
"The transport sector remains the largest producer of greenhouse gas pollution in Europe, where many cities struggle to get a grip on poor air quality.
"Some 400,000 premature deaths each year are linked to breathing in toxic air,'' the official said.