Residents and neighbours of Ada in Boripe Local Government Area of Osun State have been blessed with an ultra-modern health facility christened Saint Davis Hospital, Ada.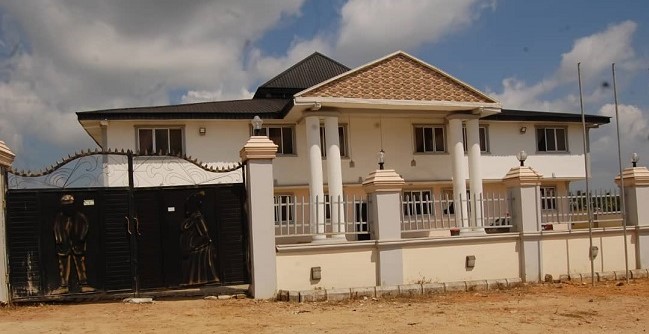 Located along Ibokun Road in Ada, the hospital was recently opened with a free medical service during which no fewer than 3,000 residents benefitted. The free medical outreach was part of the annual medical programme of the Faculty of Clinical Services, OAU, Ile – Ife, Osun State.
The proprietor of Mount Davis Hospital, Mr. Bode Adediji, a Lagos-based estate surveyor and valuer, disclosed that the multi-million-naira hospital is "basically an inspiration from God" saying, "each time I came home to Ada, I came across situations of various types of untimely, undeserved, premature, accidental and mysterious deaths."
According to him, a pertinent question usually bugged him; "Can something be done to curtail all these incidents? Then, the inspiration for the hospital came as a result of that!" He pointed out that what cannot be argued is the fact that two or three things usually make up an efficient and effective world-class hospital. These, he said, include physical edifice, equipment, and human capital – the medical professionals available. "To God be the Glory", he said, "We have been able to accomplish all these towards achieving the best diagnosis and treatment of patients."
Adediji, a past President of the Nigerian Institution of Estate Surveyors and Valuers (NIESV), said that the hospital is not built for the people of Ada and environs alone but it is proposed to be a referral centre whereby people from across the country and beyond would come for consultation and treatment by world-class specialists.
Amos Agboola, a retired medical director from the Ogun State Ministry of Health and a director of MDH, while corroborating Adediji's remarks said the concept of the hospital is to bring effective and qualitative medical services to the people at subsidised charges. He said the hospital intends to offer comprehensive health services including anti-natal, maternal and child welfare, general medical, surgical, laboratory, radiological and other specialised services.
In his comment, Olatunde Adejumo, Resident Doctor at the MDH, said his vision for the hospital is to ensure that the international standard on the ground is duly maintained and adequately improved upon. He declared that the facilities already on the ground include a top-notch theatre, two labour rooms, one postnatal ward, two surgical wards (male and female) each furnished with 10 beds, a well-equipped laboratory and pharmacy.
Attached to the hospital complex is a two-floor, four-unit (three-bedrooms) resident doctors' apartment. Each section/office in the hospital is equipped with toilet facilities, while another 10 toilets are already in place for public/outpatients' usage.
Kingsley Akinroye, a former chairman of the Osun State Health Management Board and an Ex-Director of Nigeria Heart Foundation, describes the hospital as "an epitome of community health care and a large investment incorporating excellent infrastructural facilities," saying, "To God be the glory, everything you see here is God's endowment from Mr. Bode Adediji and it has started impacting positively on the people".
Professor Adegbehingbe Bernice, Dean of Faculty of Clinical services, Obafemi Awolowo University, Ile-Ife and coordinator of the free medical outreach, said that he is highly elated that in spite of the large crowd that turned out for the free medical services, the whole exercise was a huge success.