The Environmental Rights Action/Friends of the Earth Nigeria (ERA/FoEN), civil society groups and communities impacted by oil palm companies in Cross River State have described as worrisome, the influx of oil palm companies in the state and their expansion activities which they have described as "land grab in its most brazen form."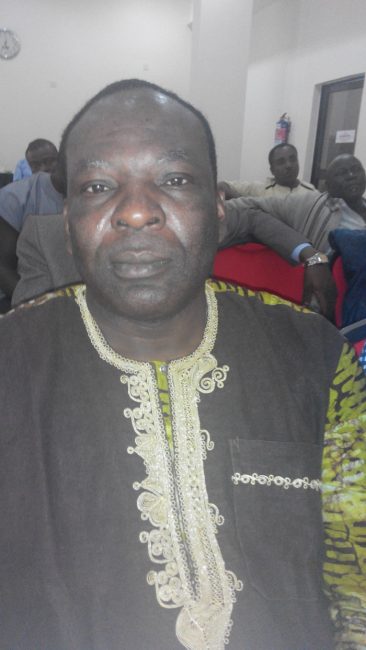 At an advocacy meeting in Calabar (the Capital of Cross River State) last week which had in attendance communities impacted by the PZ Cussons/Wilmar land grab, the groups resolved to mobilise, resist and take action to protect lands that they felt are under siege from Wilmar and oil palm companies activities that are systematically pushing locals out of their patrimony.
The Wilmar oil palm plantation impacted communities include Betem/Ehom, Akpet and Idoma communities from Biase Local Government Area (LGA) and Mbarakom/Uwet/Njagachang and Mfanosing/Aningeje from Akamkpa LGA.
In a communique issued at the end of the meeting, the groups insist that Wilmar had not only short-changed them, but has also embarked on divide and rule to keep them in a perpetuity of servitude.
ERA/FoEN Executive Director, Godwin Uyi Ojo, said: "It is disheartening that Wilmar has become the face of land grab in Cross River State employing various tactics to make profits while keeping the typical forest communities under its boots."
Ojo alleged that Wilmar signed a Memorandum of Understanding (MOU) in 2011 with the state government wherein it was agreed that community assistance programmes such as road construction, provision of primary and secondary schools, health centres, portable water electricity and employment would be provided.
He stated that many communities insist that although they were told that an MOU exists, they have neither seen the document nor made aware of the contents of the agreement, "especially how it affects their community".
According to him, other communities allege that Wilmar has made promises to them on employment of at least 20,000 workers and the building of a refinery but has failed to honour any as many workers earn a meagre N10,000 or less, far below the national minimum wage of N18,000.
"We are worried about Wilmar's attempts to divide the communities through a capture of the elite, some government officials and chiefs on the one hand and ordinary community members, as a strategy of engendering divergence in views."
One of such instance, Ojo pointed to, is a letter purportedly written by some chiefs that the communities gave their Free, Prior and Informed Consent (FPIC) to the actions and activities the company was undertaking on community land, and that an Environmental Impact Assessment (EIA) had been conducted, published and made available to all communities.
"We join our voices with that of the communities demanding that Wilmar desist from deliberately dividing the community to avoid conflicts among community members and between different communities," he demanded.
He also advocated that the state government set in motion the process to review agreements allegedly signed between it and Wilmar on behalf of the communities and ensure that all impacted communities and civil society groups are part of an open, transparent and inclusive review process.
Ojo urged Wilmar to immediately stop the "slave labour" and instead properly negotiate wages with the workers.