The Environmental Rights Action/Friends of the Earth Nigeria (ERA/FoEN) has written to the University of Nigeria, Nsukka (UNN) asking it to have nothing to do with the Foundation for A Smoke-Free World created by multi-national tobacco company, Philip Morris International (PMI), which is currently actively seeking partners around the world.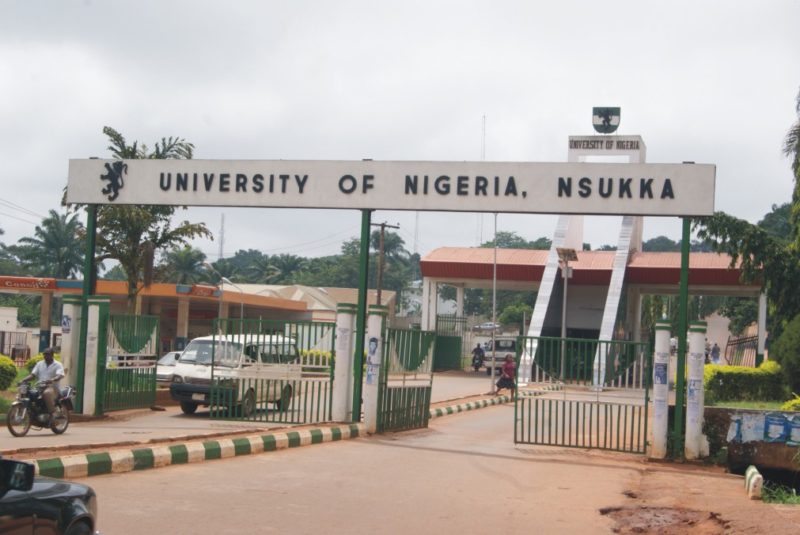 ERA/FoEN, in the letter dated May 15, 2018 and signed by Nnimmo Bassey, Chair of its board, said it learnt that the Foundation is now in talks with the International Centre for Biotechnology (ICB) – a Category II Centre under the auspices of the United Nations Educational, Scientific and Cultural Organisation (UNESCO) domiciled at the UNN to support alternative livelihoods for Africa's smallholder tobacco farmers.
The group said it is of the view that if this organisation succeeds in building a base of partners and collaborators, it will endanger years of progress of preventing and reducing tobacco use and nicotine addiction.
The letter was sent to the Vice Chancellor of UNN, Professor Benjamin Ozumba, and copies sent to the President of Nigeria, Vice-President, Ministers of Education and Health, Executive Secretary of the National Universities Commission, and the Committee of Vice Chancellors of Nigerian Universities.
The group said that UNN should follow the honourable path of 17 public health schools in the U.S. and Canada, including Harvard and Johns Hopkins early this year that pledged to refuse any form of research money from the foundation, citing the fact that it is too closely tied to an industry that sells "deadly products to millions".
It noted that the Foundation for Smoke-free World was formed to promote research into so-called "reduced-risk" products currently being developed and marketed by PMI and other tobacco companies which will enable PMI to boost its credibility as a legitimate stakeholder in discussions about tobacco risk reduction while still aggressively market Marlboro and other cigarette brands.
PMI has also sued countries acting to implement the policies proven to reduce tobacco use.
The letter adds, "WHO Framework Convention on Tobacco Control (WHO FCTC) – and not PMI's alleged 'harm reduction' business strategy or its foundation – represents global consensus on how to prevent and reduce tobacco use and associated death and disease.
PMI's Foundation is an effort to deflect attention from the company's efforts to prevent the WHO FCTC from being fully implemented. In fact, an investigative report published by Reuters in July 2017 revealed a massive, secret campaign by PMI to undermine the WHO FCTC, depicting "a company that has focused its vast global resources on bringing to heel the world's tobacco control treaty."
ERA/FoEN alerted that representatives of the Foundation have begun contacting civil society organisations, conference committees and other entities around the world to initiate dialogue, influence these organizations' agendas, and inform them about potential "funding opportunities."
While urging UNN to refuse any kind of funding from the foundation, ERA/FoEN said that the ICB and the UNN risks undermining their reputation and credibility by associating with the Foundation.