The Environmental Rights Action/Friends of the Earth Nigeria (ERA/FoEN) has condemned the Federal Government's renewal of Shell Petroleum Development Company of Nigeria Limited (SPDC) Oil Mining License in Ogoniland which expires in 2019 despite the opposition of the Ogoni communities.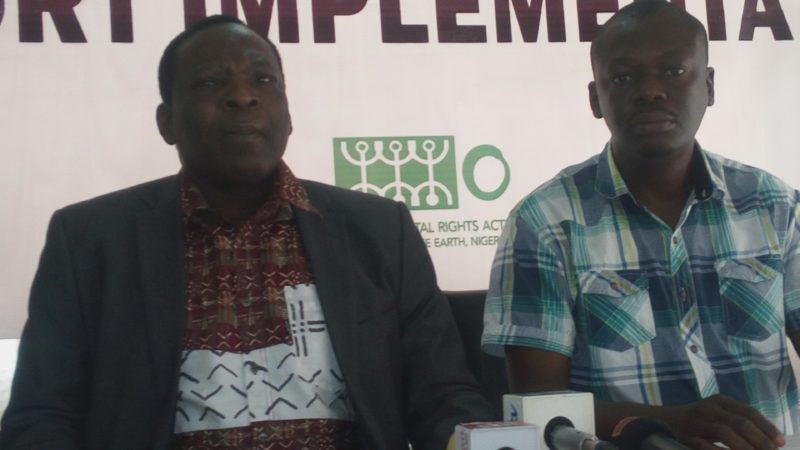 In a statement issued by ERA/FoEN's Head, Media & Campaigns in Lagos, Philip Jakpor, the group described the decision which comes seven years after the failed take-off of the Ogoni cleanup exercise as "a shameful betrayal of the people".
According to him, the ERA/FoEN position echoes similar condemnation that has trailed the action by the Movement for Support of the Ogoni People (MOSOP) and other groups in the region.
ERA/FoEN Executive Director, Godwin Uyi Ojo, said: "This is a stab on the back of the Ogoni people and should be viewed as such by all believers of fairness and equity. The Federal Government has shown that it is only interested in profits over the people's right to existence."
Ojo explained that the renewal of the contentious oil mining license is a continuation of the shielding of Shell from the full weight of its atrocious extraction in the Ogoni communities which necessitated the United Nations Environmental Programme (UNEP) Assessment Report in 2011.
He stressed that despite the company's claim at some point that it was not interested in returning to Ogoniland, "Shell had been covertly seeking the renewal of its lease, due to expire June 2019. The backdoor moves had attracted the attention of Ogoni people who feel it is insensitive on the part of the government to commence renewal of license even when no single drop of oil had been cleaned in the Ogoni environment".
Ojo maintained that the Shell claim that the renewal of the lease for the Ogoni oilfields will enable it to contribute to the Federal Government's revenue base "falls flat in the face of reality."
"Our conviction that the cleanup flag-off and events subsequently have been mere whitewash is further reinforced by this action. We demand the immediate revocation of the oil mining license and removal of Shell from all the governing structures of the UNEP cleanup exercise which it has only used to stagnate the process. Anything short of this is intended to provoke the peaceful Ogoni people," Ojo insisted.