A call has gone to all tiers of government to encourage private and public partnerships through favourable policies to ensure improved waste management in the country.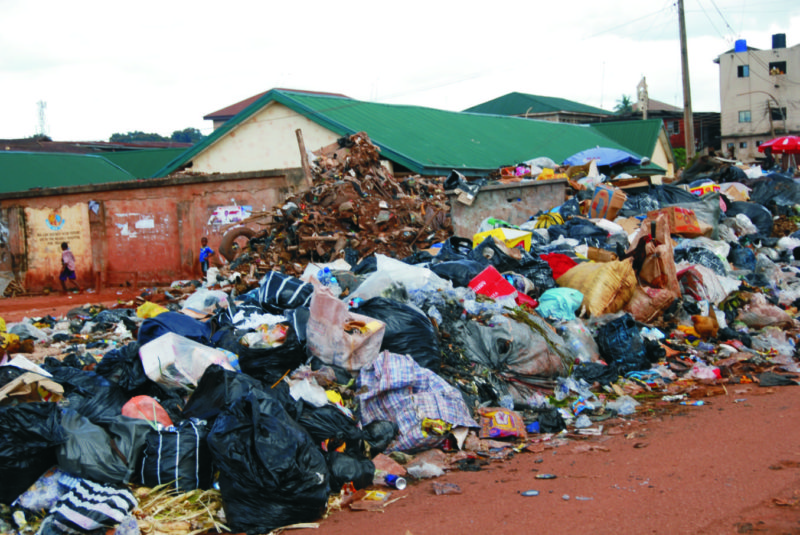 Mr Alex Akhigbe, an environmentalist, who made the call during the Africa CleanUp Conference and Award that held recently in Lagos, also encouraged the delegates to develop a better approach to engaging people to get involved in community-led sanitation.
Akhigbe, who is also the Coordinator, Clean up Nigeria Project, stated in a presentation that more priority should be given to the sanitation/environmental sector to make the environment cleaner, healthier and safer for all.
""The government should create an enabling environment for people and organisations to explore the opportunities around waste management. Everyone should take up a personal social responsibility that is focused on the environment," he stressed.
According to him, Passion House has conducted nine major clean-up exercises in Lagos State since 2010: Clean-up Ajegunle (twice), Clean-up Amukoko, Clean-up Surulere, Clean-up Oshodi, Project Clean and Recycle, Clean-up Makoko, Clean-up Mushin, and Clean-up Ketu projects. He urged every individual and stakeholder to do more for the environment.
Themed "Engaging Local Communities on Best Sustainable Practices in Sanitation and Waste Management", the Africa CleanUp Conference, which is the first in the series, attracted delegates from across Nigeria and Africa and also provided an opportunity for delegates to acquire knowledge, share ideas and network.
The two-day forum that held 24th – 25th June 2016 featured a break-out session where stakeholders brainstormed on challenges faced by entrepreneurs and businesses in implementing a sustainable waste management strategy.
A panel discussion featuring the CEO of RecyclePoint, Mazi Ukonu; COO of WestAfricaEnrg, Lolade Oresanwo; and environmental journalist, Ugochi Oluigbo, stirred up reactions from both government agencies and other stakeholders from the waste value chain. A communique was developed from the interactions and follow-up steps are expected to be carried out with the various government agencies to ensure there is collaboration to take waste management in Africa to the next level.
The Africa Clean-up Award, which held on Day 2 of the conference, was, according to the organisers, designed to appreciate the unending efforts of individuals, organisations, and government agencies who are passionate and committed to environmental sustainability on the continent.
The event also paraded a line-up of speakers such as Desmond Majekodunni, Ola Oresanya, Paul O'Callaghan, Nosa Aigbedion, Nnimmo Bassey, Adebola Shabi, and Alison Ukonu, who spoke and interacted with delegates on how they can be more committed to the environment as Environmental Sustainability Champions.
Marketing Manager of Hypo, Jadesola Surakat, also spoke of their commitment as an organisation to environmental sustainability and how the outfit carried out several clean-up exercises in Lagos. According to her, Hypo is setting the pace for other corporate organisations when it comes to the issues of waste management and sanitation in Nigeria.
Africa CleanUp Conference & Award 2016 was organised by Passion House in partnership with Hypo. The event was also endorsed and supported by Federal Ministry of Environment, Lagos State Ministry of Environment, Africa Youth Initiative on Climate Change, Climate Wednesday, Miss Environment International and RecyclePoints.