An environmentalist, Mr Idowu Salawu, on Sunday, May 20, 2018 told the Federal Government to formulate a national policy on plastic waste management to make wastes useful to humanity.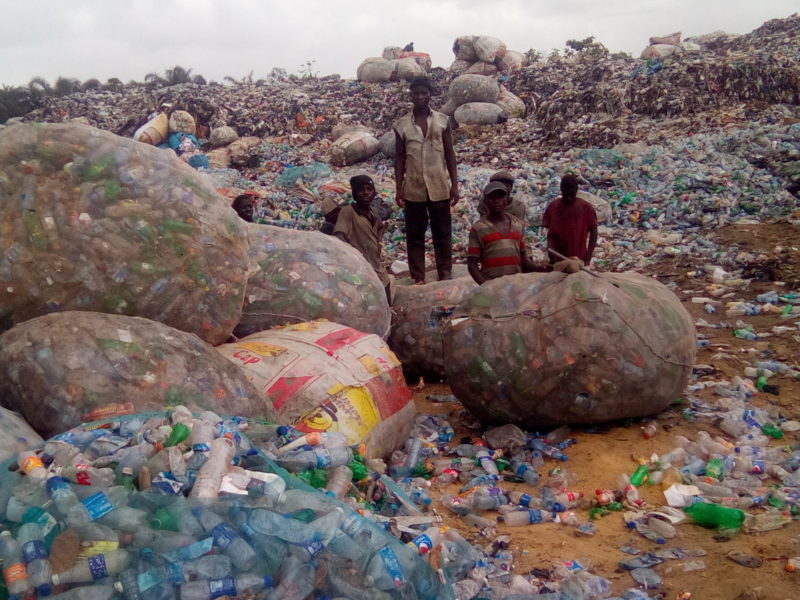 Salawu gave the advice in an interview with the News Agency of Nigeria (NAN) in Lagos.
He said that a national policy was necessary to find economic advantages of plastic waste products, instead of allowing the materials to constitute environmental hazards.
Salawu, who is a consultant to the Federal Government on the environment, said that government should also evolve means of analysing waste streams to make wastes useful to economic growth.
"We have organic and inorganic wastes in the Nigerian waste stream. The inorganic aspect of waste is between 30 to 40 per cent, while the organic waste composition is about 60 to 70 per cent.
"Plastic wastes come in different forms. We have the high density and low density polyethylene plastics.
"In Nigeria, we are generally having serious problems in managing plastic wastes. This should not be.
"We have the habit of co-mingling our wastes. The plastic component of our waste is about 10 per cent. If we separate our wastes, we will be able to recycle plastic wastes.
"We need to use these resources, especially our plastic wastes for our own benefits as human beings.''
He pointed out that there were innovative ways that plastic wastes could be recycled for the overall development of the economy.
"In developed climes, they use plastics for road construction. High density and low density polyethylene plastics are converted into cornflakes, and then to pellets with the inclusion of additives to make green roads."
Citing the apparent crisis in waste management in Lagos State, Salawu argued that what was needed was for the state government to adopt integrated approach to waste management.
He noted that it was wrong to engage only one company to manage waste in a mega-city like Lagos.
"There are numerous smart ideas to manage waste in a big city like Lagos. One company cannot handle it alone.
"We experts on the field have been challenging government that this Visionscape people cannot do this work alone. They need to work with people on ground."
He advised the government to resuscitate transfer loading stations in the state and to carry out a feasibility study on the state's waste terrain to enable Visionscape do a better work.
"The issue with Visionscape is that they did not carry out a feasibility study before embarking on the new waste management scheme in Lagos.
"If there was a feasibility study in place, they will be able to understand the waste management terrain of the state.
"The smart city advice I want to give to Lagos State is that the solution to waste management is centred on the issue of transfer stations. There must be transfer stations within the city.
"The smart city solution to waste management in Lagos, therefore, hinges on transfer stations that can recover recyclable materials like metal, aluminum, paper and plastics."
By Mercy Okhiade and Itohan Laserian