Stakeholders in the Nigerian oil and gas sector have adopted a comprehensive set of commitments and targets that aim to enhance environmental risk management in the Nigerian oil and gas sector.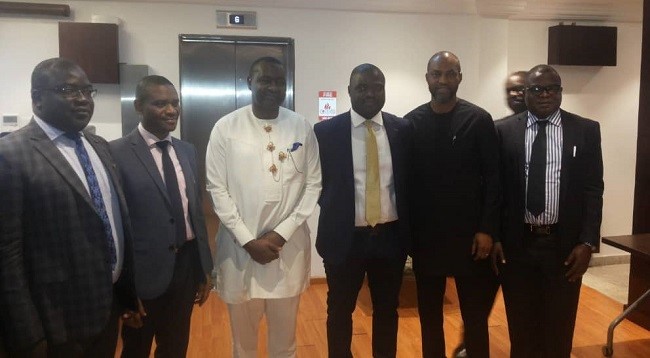 The targets were adopted at a high-level policy dialogue held in Lagos on Tuesday, May 21, 2019 at the instance of the Institute for Oil, Gas, Energy, Environment and Sustainable Development (OGEES Institute), Afe Babalola University, Ado Ekiti.
The workshop brought together leading environmental law experts, national oil and gas regulators and practitioners from government bodies, industry, academia, civil society and media to discuss new insights on how to enhance environmental risk management (ERM) in the Nigerian oil and gas sector.
Some of the high-level attendees included Senator Magnus Abe, Senate Committee on Environment; Obinna Chidoka, Chairman, House of Representatives Committee on Environment; and Dr. Marvin Dekil, Programme Coordinator, Hydrocarbon Pollution Remediation Project (HYPREP), amongst other seasoned experts in the oil and gas industry.
The workshop also provided an interactive platform for stakeholders to examine how to practically implement various aspects of the Environmental Guidelines and Standards for the Petroleum Industry in Nigeria (EGASPIN) released by the Department of Petroleum Resources in 2018.
Speaking at the workshop, the Director of the OGEES Institute, Professor Damilola S. Olawuyi, remarked: "There is no regulatory perfection anywhere in the world. This is why oil and gas regulators worldwide continue to look for new ways to achieve an efficient, safe, orderly and environmentally responsible development of oil and gas resources over their entire life cycle. Today's event allowed stakeholders to come together to develop formidable commitments and targets that can help advance the environmental risk management principles and goals set out in EGASPIN 2018."
After a keynote lecture and presentation of the research report by Olawuyi, the ensuing discussions featured remarks and experience sharing from participants on short and long-term targets and goals that can help advance the ERM principles and goals set out in EGASPIN.
A six-point ERM action plan that was adopted at the workshop focused on immediate five-year goals (2019-2024) to:
accelerate environmental restoration and services in the Niger Delta through a dedicated financial mechanism;
minimise flaring through intensive flare points shutdown, without compromising operations and practices with regard to safety; and,
accelerate community engagement through specialised training for local environmental champions, including women and youths.
The workshop culminated in the official launching of the ERM Action Plan (2019-2024) as well as the OGEES Institute's environmental risk management report.
Olawuyi said: "All hands should now be on desk to ensure that we translate these important action plans to reality. There is a strong business case, in terms of cost, reputation and effectiveness for doing so. We all, as stakeholders in the oil and gas sector, will benefit from profitable exploration and commercialisation of resources, that also minimise negative environmental footprint of oil production activities."
According to him, OGEES Institute utilises multidisciplinary and interdisciplinary approaches, to develop, inform, and influence critical investment and policy decisions by industry and government on issues related to oil, gas, mining, energy, environment and sustainable development.
"OGEES Institute pursues a three-fold mandate of research, capacity building and public dialogue. The Institute initiates projects and responds to requests from the public and private sectors and from non-governmental organisations in line with its mandates and objectives," he add.