The ecological think-tank, Health of Mother Earth Foundation (HOMEF), has called upon the Federal Government to find lasting solutions to the menace of air pollution in the country.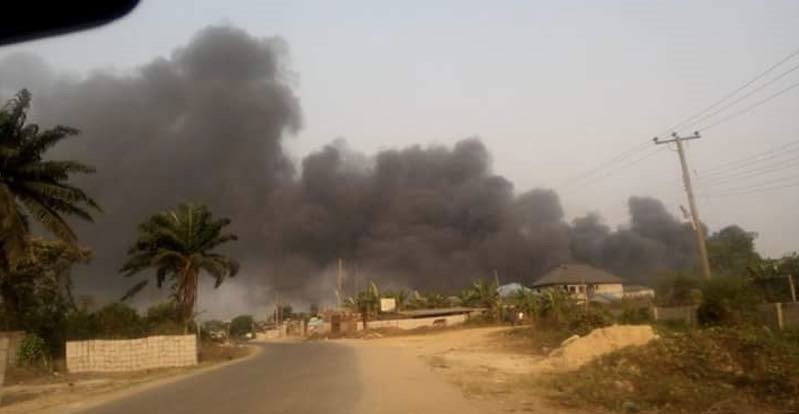 The call was made in a statement made available to EnviroNews on Tuesday, June 4 to mark the 2019 World Environment Day with the theme: "Beat Air Pollution".
According to the Benin City, Edo State-based group, government should lay emphasis on the Niger Delta region where extractive activities has, according to HOMEF, led to various environmental challenges and health problems such as cardiovascular heart diseases, bronchitis, asthma, birth defects, skin rashes, and lung cancers, amongst others.
The statement adds: "Air pollution is caused by various factors with a large contribution from extractive activities especially through gas flares, burning of crude oil by illegal refiners and the burning of some of these illegal refineries by security operatives. Other sources include open burning of solid wastes, decrepit automobiles, electricity generators, industries, dusts from cement factories and soot from the use of inefficient cooking stoves paired with solid fuels.
"Almost all pollution-related deaths (92%) occur in low and middle-income countries across the world and in rapidly industrializing countries. Air pollution is linked to about seven million premature deaths worldwide every year, including 600,000 children. Poorer countries in Africa and Asia are the worst impacted."
Director of HOMEF, Nnimmo Bassey, expressed regret that air quality standards are not rigorously monitored and strictly enforced. He also decried the persistence of soot in Port Harcourt, Rivers State and in Ekpan, Delta State, and the fact that nothing has been done to halt the menace or even to warn the citizens of the great danger they are exposed to.
Bassey urged government to give the issue of pollution the seriousness it deserves due to the horrendous impacts it has on the health and livelihood of our peoples.
Cadmus Atake-Enade, HOMEF's Project Officer on Fossil Politics, added that air pollution is a silent killer and needs to be taken seriously by all levels of government.
"Nigeria is ranked as the 10th most polluted country in the world, while Kano bursts the chart as the most polluted city in Africa. Researchers also state that 'Nigeria has mortality rate as result of air pollution of 307.4 for every 100,000 people and is the second worst in all of Africa'. More people die from air pollution in Nigeria than in South Africa, Kenya, and Angola combined."
According to HOMEF, Nigeria will have a much more productive workforce and a healthier citizenry if governments at all levels work with the people to kick out air pollution.