The United Nations Children's Fund (UNICEF) on Tuesday, December 26, 2017 says 80 per cent of children's IQ is derived from the environment.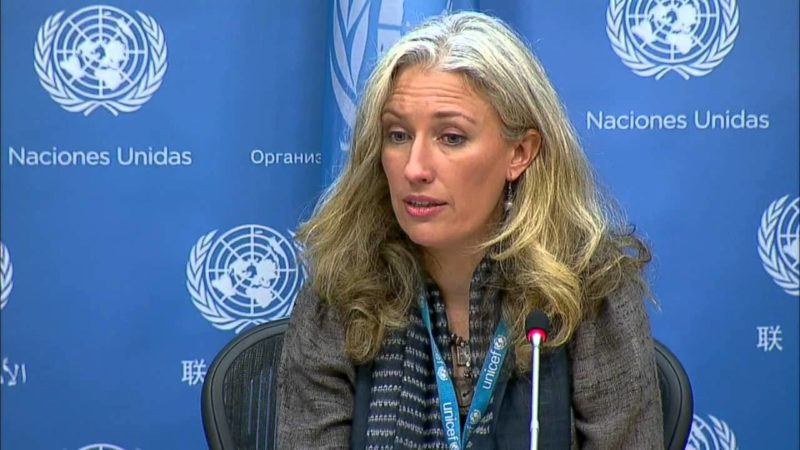 Mrs Swadchet Sankey, UNICEF Education Specialist, said this in an interview with the News Agency of Nigeria (NAN) in Abuja.
She frowned at the popular attribution of brain development or quality of child's brain, intellectual capacity to genetic factors or parental genes.
Sankey emphasised that the kind of environment a child grew or is nurtured would to a large extent affect the quality of his/her brain irrespective of the intellectual capacity of the parents.
She explained that a child's brain develop in response to both genes and the environment, describing the process of early brain development as constantly modified by environmental influences.
The specialist further emphasised that the environment of a child's earliest years could have lifetime effect on him/her.
"Though biology and environment are key to brain development but the formal is more critical because no matter the quality of parental gene if the environment is unhealthy it will impact negatively on their brain.
"Nurturing environments contribute to positive health outcomes and fewer developmental challenges. When poverty set in its impact on environment poses a threat to individual's growth and development," Sankey said.
She identified the period of child's brain development as ranging from age zero to three years, describing the period as critical.
According to her, if you can have a child that has inherited good brain, good intelligent but malnourished, sick and lack the opportunity of early learning, nurturing care, stimulation, such child's brain development will be hampered.
"A stable environment is the one that is sensitive to health and nutritional needs of the children. So any environment that is not sensitive to health and nutrition of children is not a complete environment that allows development to occur.
"Any environment that does not protect children, that does not make them to be save, does not protect them from toxic stress like children in an environment of conflict will affect the quality of their brain.
"Children that are in an environment where there is crisis, pollution among others will not be intelligent no matter the gene of their parents," she said.
"Early childhood development is a whole package that deals with environment and the child, the kind of environment they are exposed to whether at home or outside goes a long way to affect the child's development," she added.
The specialist urged parents and caregivers to be conscious of the kind of environment they groom their children, ward in order to better their lots and impact positively in the development of the nation.
By Felicia Imohimi