Leading web-based environment and development multi-media magazine, EnviroNews Nigeria, was honoured during the 8th Environment Outreach Magazine Public Lecture and Environmental Awards Ceremony that held on Thursday, September 7, 2017 in Calabar, the Cross River State capital.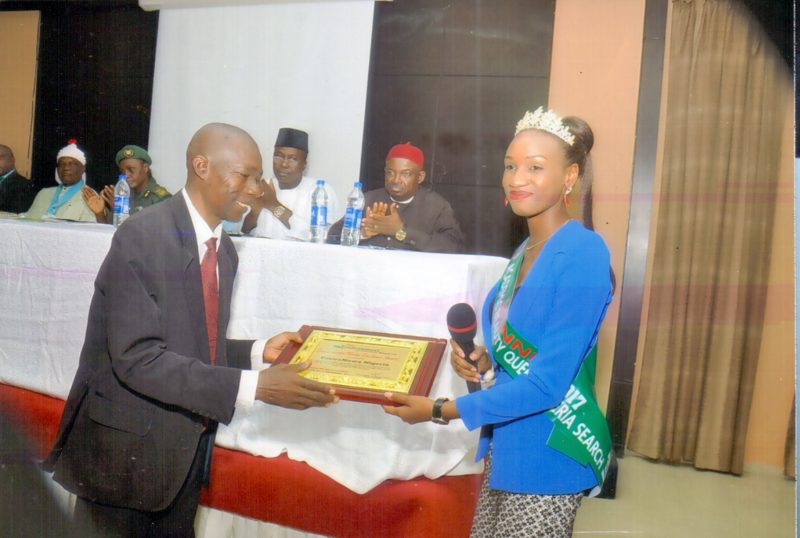 At the daylong event where other individuals and corporate bodies that have distinguished themselves in various fields of environmental management were also decorated, EnviroNews bagged the "2017 Environmental Media Excellence Award".
While conferring the award, host of the event and Publisher of the Environment Outreach Magazine, Chief Noble Akenge, said: "The conferment of this prestigious award on EnviroNews is a testimony of your hardwork, dedication to duty, patriotism and love for our environment.
"The Award is also an overt recognition that the little you are doing to preserve the environment for our generation and that yet unborn has gained our admiration and acceptance.
"As you receive this award today, we hope you will rededicate yourself to the service of our common heritage – The Environment. May God continue to bless and protect you as you continue in this onerous task of preserving our environment and futhering the cause of sustainable development in our country, Nigeria."
The Environmental Awards also include categories such as Environmental Stewardship Award, Environmental Legislative Excellence Award, Environmental Awareness Creation Award, Environmental Protection and Support Award, Environmental Governance Award, and Community Development and Nature Conservation Award.
At the event, a lecture titled: "Nigeria's Depleting Forests and Its Implication for Forest Resources and Climate Change" was delivered by eminent sustainable development expert, Professor Hilary Inyang, former Vice Chancellor, Botswana University of Science and Technology, Papalye, as well as President/CEO of Global Education and Infrastructure Services (GEISE) LLC.
It will be recalled that EnviroNews in March 2017 emerged the nation's top online climate change-focused media organisation. According to a report released by Climate Scorecard, the online medium was adjudged Nigeria's major medium in the online category.