The Enugu State Government has pledged to support and promote the implementation of sanitation projects in the state.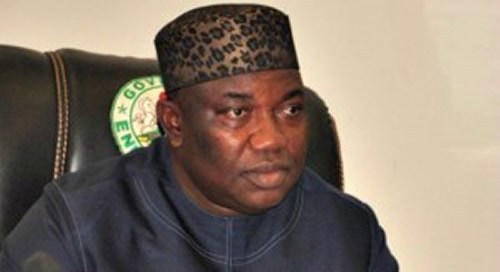 Senior Special Adviser to the state governor on Water Resources, Mrs Felicia Ikpeama, made this promise at a workshop organised by WaterAid Nigeria for sanitation stakeholders in Enugu.
Ikpeana noted that WaterAid has been working in the state for about 13 years in the areas of water and sanitation.
"They implemented European Union projects in the state which had water and sanitation components and was followed by the implementation of another project known as Sustainable Total Sanitation (STS).
"The project also followed with Sanitation Marketing (SanMark) in six local government areas of the state, namely: Igbo-Etiti, Igbo-Eze North, Igbo-Eze South, Nkanu East, Udi and Udenu.
"It may also interest you to know that WaterAid Nigeria has touched the lives of so many people in the state positively with safe and potable water, and improved sanitation to those in small towns and rural areas,'' she said.
The WaterAid Director of Programmes, Mr Anddy Omoluabi, said that Enugu state has been selected as one of the states to benefit from the new phase of the WaterAid project owing to its contribution to the previous project.
He said that the ongoing workshop was to brainstorm ways to ensure durability, affordability and sustainability of the project and ways to improve on the project.
"WaterAid project will be extended to those areas we have not touched, and before now when you talk of WaterAid all mind goes to toilet and water but this time we want to go beyond,'' said the director.
The WaterAid project Sanitation Co-coordinator in the state, Mrs Nneka Akwunwa, explained that the organisation has decided to come up with SanMark.
She explained that sanitation marketing would provide durable, affordable and accessible sanitation options and create sustainable livelihood in commercial and social space.
"To support attainment and sustainability of Open Defecation Free (ODF) status by communities, through supply of durable, inspirational and affordable sanitation toilets,'' Akwuna said.
By Nicholas Obisike