A Nigerian entrepreneur based in the UK, Mr Francis Agbeja, has urged the Federal Government to ensure drastic reduction in energy wastage by adopting the right modern technologies.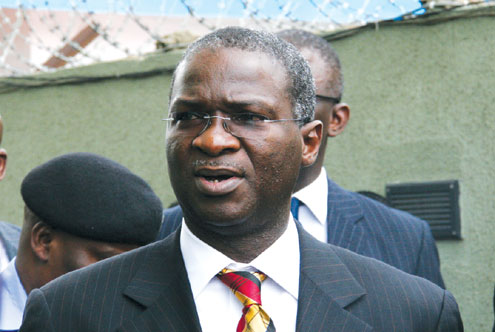 Agbeja, the Director of Daffresh Freight Services Ltd., gave the advice in an interview with the News Agency of Nigeria (NAN) on Thursday, December 28, 2017 in Abuja.
The entrepreneur noted that energy efficiency always ensured reduction in the energy bills for poor households among other important social benefits.
"The government should diversify the energy sources in domestic, commercial, and industrial sectors and adopt new available technologies to reduce energy wastage and to save cost.
"Also, government needs to strengthen energy policy interventions, which can make a major contribution to the sustainable economic, environmental, and social development of Africa's most populated country – Nigeria.
"Implementing the country's renewable energy target will have significant costs, but these can partly be offset by selling carbon credits according to the rules of the Clean Development Mechanism (CDM) agreed some 10 years ago.
"This, I believe will result in indirect health benefits," he said.
The director said that Nigeria could benefit from targeted interventions that would reduce the local air pollution and help country to tackle greenhouse gas emissions.
He said that promotion of renewable energy resources, energy efficiency and application of energy conservation in construction of industrial, residential, and office buildings, in transportation would address the shift of sustainable energy future.
"Access to clean modern energy services is an enormous challenge facing the African continent because energy is fundamental for socioeconomic development and poverty eradication.
"Today, about 60 per cent to 70 per cent of the Nigerian population do not have access to electricity," he said.
Agbeja argued that there was no doubt that the present power crisis afflicting Nigeria would persist without a deliberate effort at saving cost of providing electricity to the teeming populace.
By Gabriel Agbeja