Residents of the English town of Whaley Bridge on Wednesday, August 7, 2019 are being allowed to return to their homes almost a week after fears that a local dam might burst forced an evacuation.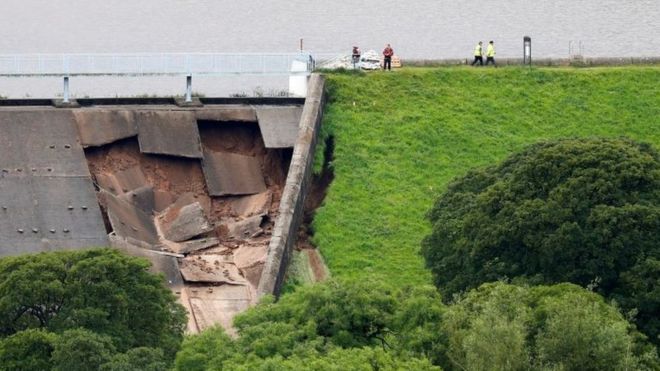 More than 1,500 people had to be brought to safety or else risk their lives after heavy rains caused serious damage to Toddbrook Reservoir, which dates to the 19th century, located South-East of Manchester.
Several roads and railway lines were blocked as a precaution in the county of Derbyshire.
"If the dam had burst, millions of tons of water would have inundated and destroyed the town.
"In spite residents being given the all clear, authorities are continuing their work to secure the reservoir, which is to undergo a thorough investigation and be made safer for the future," Deputy Chief Constable Rachel Swann said.
According to Bernie Sharples, a resident of Whaley Bridge, it is fantastic, and just great to see everyone again.
"So pleased to hear that Whaley Bridge residents, who have shown such spirit and patience, are being allowed back into their homes," he said.
However, the British Prime Minister, Boris Johnson, thanked the emergency services for their work as well as the country's Armed Forces who were also involved in the efforts.
"Over 20 high volume pumps were used to reduce the damaged reservoir's water levels," Johnson said.