Director, Centre of Excellence for Sustainable Power and Energy Development, University of Nigeria, Nsukka, Prof. Emenike Ejiogu, has said that energy transition is an existential necessity for every nation.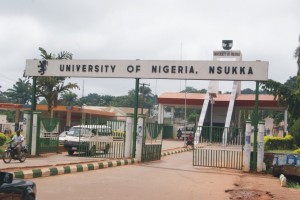 Ejiogu said this in Nsukka, Enugu State, on Saturday, May 27, 2023, in his keynote speech at a seminar, titled "Opportunity and Challenges of the Energy Transition and the Need for Investments in Renewable".
The seminar was organised by German-Nigeria Hydrogen Office, in collaboration with the Association of Professional Women Engineers of Nigeria (APWEN), Nsukka Chapter.
He said that the need to transit to earth-friendly energy sources became necessary due to the high rate of environmental destruction from conventional energy sources and its continuous increase in cost, as well as insufficiency.
"Energy Transition is a global energy sector's shift from fossil-based system of energy production and consumption which includes oil, natural gas and coal to renewable energy sources like wind and solar, as well as lithium-ion batteries.
"Currently, Nigeria is energy starved, looking at our population of about 200 million people with Power available on the national grid at about 5,000 Megawatts, which per capita power is only 25 watts per person.
"Without doubt, there is a huge Energy Insufficiency in Nigeria, which has been an impediment to must produce organisations in the country, that rely on conventional power source to function," he said.
Ejiogu, who is also Dean, Faculty of Engineering, UNN, described renewable energy as a source of clean and inexhaustible energy.
"Renewable energy is pollution-free as it does not produce any greenhouse gas and polluting emissions which is common in non-renewable sources.
"The costs for renewable energy are falling at a sustainable rate unlike fossil fuels, the reason being that agro wastes from the rural and farming communities can be used for clean energy," he said.
In a remark, Gina Lagunes Diaz, Head of the German-Nigerian Hydrogen Office, who joined the conference virtually, said that the Nigerian government and private sector players should tap into the growing opportunities in green hydrogen production, especially now that many countries who are major importers of Nigerian crude oil have set deadlines to decarbonise.
"At the end of this deadline, using fossil fuels in those countries will become an offence, which means they will no longer import crude oil from Nigeria.
"We are in Nigeria to collaborate with the government and private sectors in the field of green hydrogen as an alternative energy.
"Our aim is to support Nigeria in exploring the potentials of green hydrogen and consequently foster the sustainable transformation of the country's industry and economy.
"Nigeria as a traditional fossil fuel exporting country with existing oil and gas infrastructures can leverage on hydrogen as alternative energy to transit towards sustainable energy," she said.
Diaz assured that they would continue to support Nigeria in her quest to achieve sustainable and renewable energy through technical support, policy and awareness development, and training workshop.
In her remarks, Mrs. Nneoma Aneke, Senior Lecturer at the Department of Agriculture and Bio-Resource Engineering, UNN, and Technical Secretary of APWEN, Nsukka Chapter, spoke on "Financing for Energy Transition and the need for Incentive Mechanism."
She said that green hydrogen is when the energy used to produce hydrogen by electrolysis process comes from renewable sources like wind, water or solar.
"Green hydrogen plays a vital role in the energy transition, it enables large-scale efficient renewable energy integration, as well as distributes clean energy across sectors and regions, among others," she said.
By Hilary Akalugwu