The Nigeria Energy Dialogue (NED) has partnered with the Federal Ministry of Science, Technology and Innovation to unveil the Methanol Fuel Production Technology.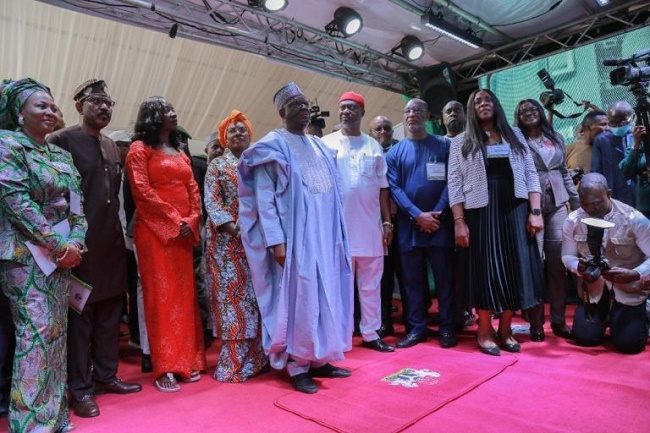 Executive Director of NED, Frank Edozie, said this at the ongoing 2023 Ministry of Science, Technology and Innovation Expo on Tuesday, January 17, 2023, in Abuja.
Edoozie who said the partnership was a revolution simplified by technology, said it would also drive the country's vision for a clean, safe and available energy.
He said methanol is a transportable energy that can be used to power industries, rural electrification and household energy with a multiplier effect on the economy through job creation.
"We will get our people to work as many people needed accessible energy. The beauty of it is we are talking about technology that is there.
"We will build on Brass Methanol and numerous methanol projects across the country.
"We don't see this as an alternative; it will eventually become the main source of energy because it is green and accessible.
"The more it is deployed, the cheaper it becomes until it gets better current cost of energy," he said.
Edozie said that the technology convert gas methanol to hydrogen fuel cells for multiple uses across the energy space in Nigeria.
The director said this was coming at a time Nigeria was almost completing the construction of Brass Methanol plant, in partnership with Sun Hydro Energy Limited and Clean Energy Resources.
Also speaking, Dr Peter Ekweozoh, Director, implementation of Methanol value chain in Nigeria, said that Methanol Fuel technology implementation would assist Nigeria achieve its obligation under the Paris agreement.
Ekweozoh said that the project would reduce global warming in various sectors of the economy by reducing hydrocarbon emission footprints.
"This technology will help to improve our transportation system, because we are going to use hydrogen fuel cells or Methanol which has low carbon footprints to drive vehicles when fully adopted by Nigerians,'' he said.
He said that 40 million jobs would be generated in two years from the methanol production value chain.
He said it would also generate cheap quality affordable clean and trusted energy to power the rural areas in Nigeria.
Dr. Offiong Archibong Anyanwu, Programme Director for NED, said the project would create a platform for stakeholders in the energy sector to ensuring that net zero was achieved.
"The objective of this partnership is to sustained focus on the momentum that has been made on methanol in Nigeria, and this will ensure cleaner source of fuel for cars, household applications and industries,'' she said.
Anyanwu added that methanol was the future of energy, expressing hope that this achievement of the Buhari's administration would not be swept under the carpet by the next administration.
She said this was because Methanol was already used across the system and since technology was not static, it was imperative that the current government build on the momentum methanol hence the slogan BOOMM.
Dr. Joy Ogaji, Chief Executive Officer, Association of Power Generating companies in Nigeria, expressed confidence in the revolutionary move to possible cheaper fuel to power generation companies in Nigeria.
She said if methanol is properly packaged and implemented, power generation companies can have better access to cheaper fuel.
Joy also said it will at the long run bring about the climate change and draws closer to meeting our net zero 2060.
By Dorcas Jonah