The Energy Commission of Nigeria (ECN) has joined hands with the International Centre for Energy, Environment & Development (ICEED) to build Nigeria's capacity to provide scientific testing of stoves. The memorandum of understanding (MOU) to that effect was signed on Thursday in Abuja, even as ICEED made a commitment to support the establishment of the National Clean Cookstoves Development and Testing Laboratory at the University of Nigeria, Nsukka, Enugu State.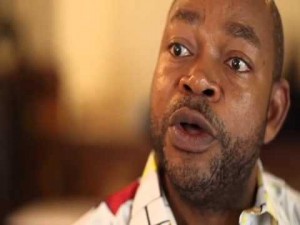 The collaboration will: develop technical standards for stoves manufactured or imported into Nigeria; provide testing and certification services related to stove technical quality, indoor air pollution, and energy efficiency; assist stove developers in improving skills for local stove design and construction methods; conduct research and development in collaboration with Nigerian and international research institutes and laboratories; and establish and strengthen linkages between the laboratory and the stove industry.
The joint initiative will likewise: maintain appropriate liaison with relevant regulatory and statutory agencies; support capacity building of other national research and development institutions in stove design and production; serve as a national demonstration center for clean cooking technologies; and carry out public awareness campaigns.
Head of ICEED, Ewah Eleri, disclosed in a statement that his outfit would support the ECN by providing equipment to enhance the capacity of the laboratory, as well as provide training and capacity building to enhance skills for ECN personnel and other relevant stakeholders.
He stated: "ICEED will also contribute to hosting workshops and knowledge sharing, as well as support ECN in strengthening its international partnerships.
"Together with the ECN and the Standards Organisation of Nigeria, ICEED has supported the setting up of a National Committee on Technical Standards for Clean Cookstoves and Clean Cooking Energy. This is a demonstration of our commitment to ensure that only stoves of good standard are sold in the Nigerian market. And by hosting and leading the Nigerian Alliance for Clean Cookstoves, we are working with Nigerian and international partners to end cooking energy poverty in Nigeria.
"The long-standing relationship between ICEED and ECN is strong. We are very pleased with the forward looking leadership provided by Professor E.J. Bala, Director General/CEO of the ECN and the management and staff of the commission. Together, we can make energy services available, accessible and affordable to all Nigerians."
According to Eleri, over 95,000 Nigerians die annually from smoke from cooking wood, described as the nation's highest killer after Malaria and HIV/AIDS, with most of the victims being women and children.
"Clean cookstoves and fuels save lives, money and our forests. The sustainable use of wood makes the poor part of the solution to climate change. However, lack of quality standards and testing of imported and Nigerian-made stoves stymie the country's efforts to expand the market for clean cookstoves and fuels in Nigeria. Other barriers include access to finance, an enabling policy environment and public awareness," he added.