The Environmental Rights Action/Friends of the Earth Nigeria (ERA/FoEN) has commended the House of Representatives for passage of the Draft National Tobacco Control Regulations and wants the Senate to do the same as a legacy achievement of the current National Assembly.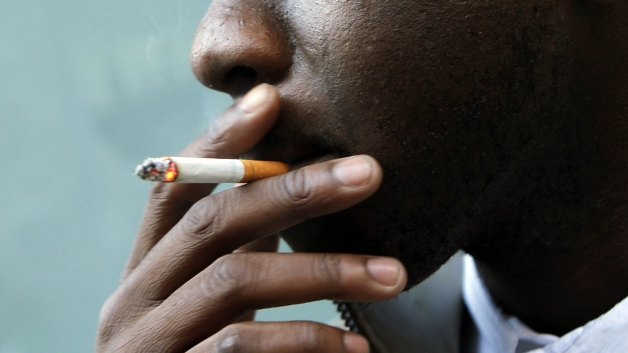 ERA/FoEN, in reaction to the House of Representatives adoption of the Draft Regulations by the House of Representatives on Tuesday, May 7, 2019, said the lower House has sided with Nigerians and the public health community that have overwhelmingly demanded the full implementation of the National Tobacco Control Act, 2015.
Some of the strong provisions of the Draft Regulations are those that require that tobacco product manufacturers, importers and distributors should obtain license from the Minister of Health for marketing, distribution and sale of all variants of tobacco products in Nigeria. The Draft Regulations also requires a combination of text and graphic pictorial health warning messages to be printed on the principal display surfaces of all tobacco product packages as recommended by the World Health Organisation – Framework Convention on Tobacco Control (WHO-FCTC).
Tobacco product manufacturers, importers or distributors will also submit a report to the Minister of Health at the end of every calendar year, stating among other things the quantity of tobacco products produced; quantities exported from Nigeria and their audited annual statement of account. This is important to institute record-keeping mechanisms as part of strategies to monitor tobacco use and prevention policies.
In a statement issued in Lagos, ERA/FoEN stated that the House of Representatives have set in motion the process of bequeathing a lasting health legacy which we anticipate the Senate will also do by concurring the text developed by the Fedetal Ministry of Health which the Lower House approved.
ERA/FoEN Deputy Executive Director, Akinbode Oluwafemi, said: "We commend the House of Representatives for this epoch-making decision that will formally give teeth to all the provisions of the NTC Act. We now expect the Senate to equally do same before the tenure of the eighth National Assembly ends in June."
Oluwafemi recalled that the Senate President, Dr. Bukola Saraki, at a meeting with civil society in 2016 pledged that Nigeria would not be dumping ground for tobacco corporations and any entity at all, even as he insisted that this was the time to actualise that promise through the Draft Regulations.
"At this crucial time nothing can be more meaningful than for the Senate to gift Nigerians the approval of the Regulations. It will save the health of our people and make tobacco companies accountable to us just as they do in civilised climes.
"In less than a month the tenure of the current Senate ends. We want them to accede to the wishes of our people by this singular decision. Nigerians yearn for it, other nations on this continent are watching us, the global community is taking note. The Senate cannot afford to fail us," Oluwafemi insisted.