The Federal Road Safety Corps (FRSC) Celebrity Marshals Unit has released a list of top media and entertainment personalities to be inducted as new members in 2017.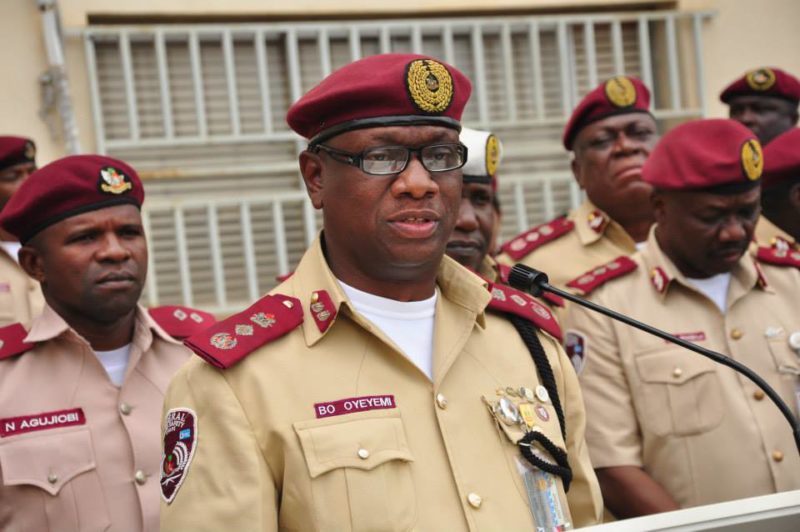 This was contained in a press release by the Coordinator of the Unit, Chris Kehinde Nwandu, in Abuja.
Some of the new celebrity marshals include AIT's anchor person of Focus Nigeria, Gbenga Aruleba; Chief Executive of ONTV and Soundcity TV Tajudeen Adepetu; and torch bearing artiste and TV host, Zakky Azzay.
Others include the Managing Director/Editor-in-Chief of The Sun Newspaper, Eric Osagie; Managing Editor of The Eagle Online and President of the Guild of Corporate Online Publishers, Dotun Oladipo; General Manager of AIT in Lagos, Jiire Kuforiji; and General Manager Raypower in Lagos, Yewande Iwuoha.
Also on the bill are veteran actress, Ngozi Ezeonu; Executive Director Marketing, Federal Radio Corporation of Nigeria, Vera Oshokoya; as well as veteran broadcaster, Olusesan Ekisola.
Former President of Directors Guild of Nigeria, Bond Emeruwa; CEO of Goldmyne TV, Sesan Rufai; Editor Sunday of New Telegraph newspapers; Juliet Bumah; radio personality, Nanli Diali of Rhythm FM; and human rights lawyer, Kayode Ajulo, are included in the list.
The induction of the new members will form part of the activities marking the 1st Annual Lecture of the FRSC Celebrity Special Marshals scheduled for November 10, 2017 at Renaissance Hotel, GRA, Ikeja, Lagos.
The event, which commences at 11am, will have as its Guest Speaker the Corps Marshal of the FRSC, Dr. Boboye Oyeyemi, who will be speaking on the topic: "Ember Months, The Myths, The Rush And Subsequent Effects."
There will also be other notable speakers.
The FRSC Celebrity Special Marshals Unit was established in 2011 with the aim of using notable personalities in the media, movie, music, comedy and other showbiz industry as ambassadors for road safety.
Their mandates include advocacy, national patrol, enlightenment programmes at motor parks and various activities that will help in reducing road crashes.
The current membership of the Unit currently stands at over 100 across the country.
Thirty New celebrities are expected to be inducted at the event, according to Nollywood veteran, Segun Arinze, who doubles as the Chairman of the Membership Committee and Coordinator Lagos Unit of the Celebrity Special Marshals.