The Edo State Chapter of the Stakeholder Coalition for the Protection of the Environment has commended the State Government for reiterating it's determination to stop Okomu Oil Palm Company from undermining the rights of community people through alleged land grab activities. The Coalition is a network of civil society and other groups involved in environmental justice struggles.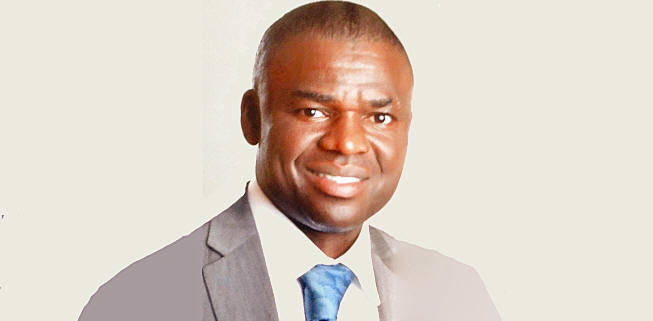 The coalition's praise is in response to Deputy Governor, Philip Shaibu's recent remarks in relation to the Okomu controversy, when he asserted that government would not fold its hands and watch helplessly while powerful individuals and multinational companies, in the name of investing in the state, undermine the rights of the people.
Shuaibu also announced that a committee had  been set up to look into the complaints of land-grabbing, environmental and livelihood destruction, made against Okomu Plc, by 30 communities of Owan and Okomu forest zones of the state.
The Environmental Rights Action/Friends of the Earth Nigeria (ERA/FoEN) which is also a member of the coalition said the state government had by the deputy governor's statement demonstrated commendable commitment to ensuring justice comes the way of the affected communities.
ERA/FoEN Executive Director, Dr.  Godwin Uyi, said that while the deputy governor's statements were reassuring, comments credited to the companies' official, who claimed to be Managing Director and a representative of Odighi, feigning ignorance about the government revocation order, tended to drown the voice and downplay the authority of the state government, as already expressed by the Deputy Governor.
Tony Ethan, coordinator of the Coalition, said the controversial remarks by Okomu Plc is "another open display of the disdain with which the multinational company's officials treat the state government, as it has done with the impunity of bulldozing and planting oil palm in the vast forest reserves of Okomu and Owan, which the state government has revoked, alongside crops and the heritage of the poor communities".
The Coalition insisted that the state government should ensure the following:
Okomu Plc obey Edo Government revocation order of 13,750 hectares of de-reserved lands in Owan and Okomu forest reserves.
Okomu Plc be brought to book for the crops below going to poor villagers and biodiversity it bulldozed on the forest and must place t it with tress (not with palm tress).
Okomu Plc be compelled to produce the Environmental Impact Assessment  (EIA) certificate it was issued for it's projects.