An ecologist, Mr Innocent Okoronkwo, on Monday, January 6, 2020 said research should be integrated in disaster management in Nigeria for preparedness, prompt response and prevention of a recurrence.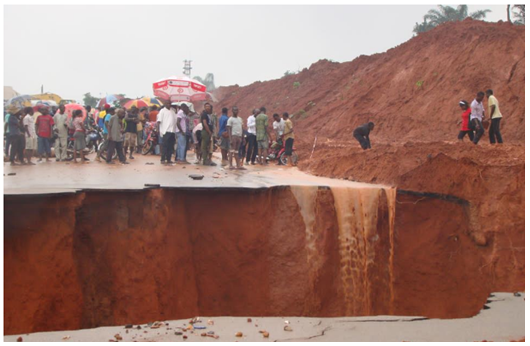 Okoronkwo told the News Agency of Nigeria (NAN) in Awka, Anambra State, that research was a vital and much needed contribution in the area of disaster management in Nigeria.
He added that disaster research could be used in disaster anticipation and management, as well as to communicate knowledge or findings to aid disaster prevention, preparedness, response and recovery.
"The impact of natural disaster has continued to increase as people lose their lives, get injured, affected or displaced, and properties damaged each year because of fire, flood and other natural disasters.
"Take for instance, flood disaster, which is rampant in Nigeria, it could cause devastation for populations and can even limit a health system progress for years ahead.
"With research, you can find out causes and effects, the number of affected persons, the problems faced by those affected and displaced as well as persons injured, and the lives lost.
"These findings will serve as the evidence that will be used to prepare and of course, determine things that could have been done to avert a disaster.
"Research will also be useful in the areas of warning, search and rescue, coordination of displaced people, dealing with health complications as well as dealing with deaths and injuries," he said.
Okoronkwo told NAN that research findings could be published or put on the air to alert, warn and educate the populace on things to do to prevent or manage disaster within their environment.
He urged government at all levels to prioritise and fund researches that could aid disaster prevention and management in the country.
By Lucy Osuizigbo