An NGO, Bridge That Gap, has concluded plans to embark on trees planting and sensitisation programme to mark the 2019 World Earth Day.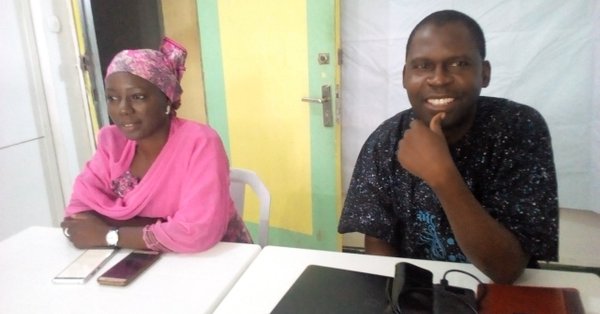 Founder/Executive Director of the organisation, Mrs Gloria Bulus, made this known at a press briefing ahead of the activities, on Tuesday, April 16, 2019 in Kaduna.
Bulus, who said the day was usually marked on April 22 annually worldwide, said that her group would be marking it on April 19 because April 22 falls on Easter Monday, which is a public holiday.
"Africa Media Development Foundation (AMDF) is partnering Bridge That Gap to observe the 2019 Earth Day Celebration.
"The event will be celebrated in Kaduna State University (KASU) on April 19. We are going to have Tree Planting Exercise and Lecture and communiqué will be made available," she said.
She said that the organisation had already reached out to key ministries relevant to the activities lined up for the day,'' Bulus said.
According to her, most of the problems being faced by mankind are either water or environment related.
She called for the declaration of a state of emergency on the environment sector, with a view to addressing environmental challenges.
The Executive Director, Africa Media Development Foundation, Mr Iliya Kure, said that his foundation was partnering to ensure success of the day.
"As AMDF media partner, we also admonish you (the media) to contribute to the success of the event by covering it.
"We count on your usual support to make this event memorable.
"The 2019 World Earth Day with the 'Protect Our Species' seeks to create better understanding on biodiversity conservation and human activities that affects species.
"It is also aimed at enhancing species protection and to promote the restoration of a spectrum of degraded ecosystems to stem the loss of biodiversity,'' Kure said. 
By Stella Kabruk