The media has been called upon to join in creating awareness and educating the public on the importance of biodiversity conservation and environmental protection.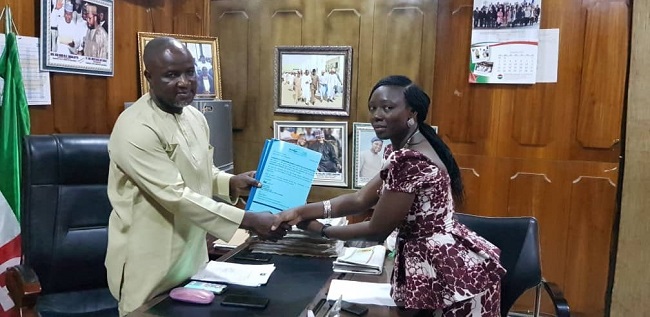 The call was made in a communique issued at the close of an event held in Kaduna by Bridge That Gap Hope for Africa Initiative to observe the 2019 Earth Day.
"We must work together now to build a united global movement of individuals, stakeholders, government, elected leaders, academia, faith leaders, researchers, scientists, media and communities to swing into immediate action," said Gloria Kasang Bulus, Executive Director of Bridge That Gap Initiative, a non-governmental organisation dedicated to bridging existing and future gaps in governance, education and environment.
She adds: "Today, we must join hands with millions of others, our voices must mingle with millions of voices around the world dedicated to biodiversity conservation and environmental protection because the impacts are here already.
"If we do not act now, we will be left with no species on this planet. The good news is that the rate of extinctions can still be slowed, and many of our threatened and endangered species can still be recovered."
Earth Day is a global event celebrated annually on April 22 and over a million people in about 192 countries reportedly took part in in observing the Day.
Bulus says that, in line with this years' theme, "Protect Our Species", there is a need for increased awareness to create better understanding on biodiversity conservation.
Bulus went further: "We all know that human activities contribute to unprecedented global destruction and rapid reduction of plant and wildlife populations which disconnects us from our environment. We must change the perception on practices that can lead to species extinct or contribute to it by building a culture for biodiversity protection. We must work towards achieving major policy victories that protect species as well as their habitats. To save our species we must build an active movement that embraces nature and its values.
"Partnerships must be built between government, private sector, development partners, civil society and local communities to champion special intervention programmes on species' protection. It is of topmost importance that Young children of school age are taught the protection of these precious species and conservation clubs should be established in schools in order to catch them young towards adapting an environmentally friendly culture.
"Tree felling for firewood and construction purpose as observed recently are drivers to high deforestation rates therefore intensive awareness/intervention should go to both local and urban communities. Our laws and policies should be reviewed where necessary to address biodiversity conservation and should also be enforced.
"To conserve our forest resource, energy-efficient cook stove must be made available at an affordable amount to everyone and the use of renewable energy sources should be introduced to reduce dependency on forest resources. Adapting low carbon design buildings will enhance substantial reductions in energy usage thereby mitigating climate change."