Two major information and communications bigwigs used the occasion of the 2018 Earth Day, observed on Sunday, April 22, to express their commitment towards ensuring a healthy planet Earth.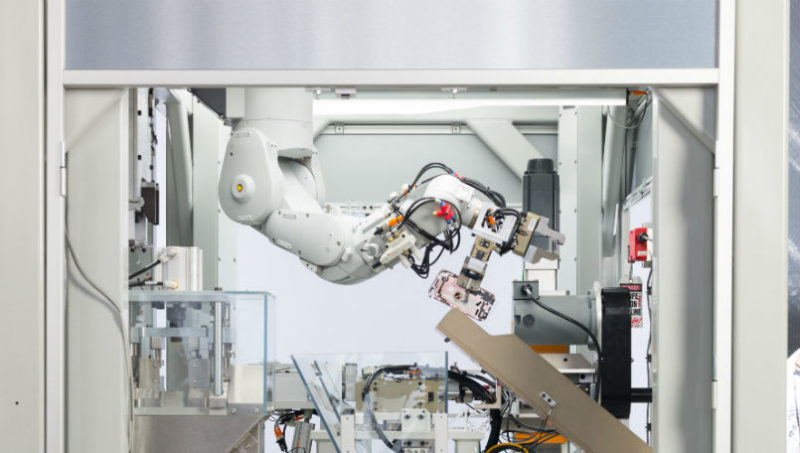 For instance, Apple showcased its disassembly robot named "Daisy" and announced a donation programme as part of its ongoing recycling effort. With the new robot, Apple aims to create a healthier planet through innovation.
Apple also introduced the "Apple GiveBack" programme, where the Cupertino-based company would make a donation to the non-profit Conservation International for every device received at its stores and apple.com till April 30. Conservation International uses science, policy and partnerships to protect the natural world people rely on for food, fresh water and livelihood. Founded in 1987, the organisation works in more than 30 countries on six continents to ensure a healthy and prosperous planet.
"In recognition of Earth Day, we are making it as simple as possible for our customers to recycle devices and do something good for the planet through Apple GiveBack," Lisa Jackson, Apple's Vice President of Environment, Policy and Social Initiatives, said in a statement.
Through Apple GiveBack, Apple says its customers would be able to turn in their devices at any Apple Store or through apple.com to be recycled or traded in. All the eligible devices will receive credit that customers can use toward an in-store purchase or put on an Apple Store Gift Card for future use.
Apple also detailed its commitment to the environment by deploying new technologies to reduce carbon footprint by using renewable energy sources and driving energy efficiency in its products and facilities. Apple recently confirmed that all its retail stores, offices, data centres and co-located facilities in 43 countries are running with 100 percent clean energy.
Google celebrated the Earth Day by collaborating with Dr. Jane Goodall, who is a renowned ethologist and conservationist. In an illustrated video, Goodall talks about conservation and animal welfare.
"Out in the rainforest, you learn how everything is infinite, and how each different species, even though it may seem insignificant, has a role to play in the tapestry of life What better day than Earth Day than to really make a determined effort to live in better harmony with nature," Goodall said in a video.
The Google Doodle, which was created by The Goodall Institute, and illustrated by Matthew Cruickshank, talks about Goodall's memory from the time when she was working at the Gombe National Park in Tanzania. She discovered that chimpanzees make and use tools that disrupted the science world in 1960. It also helped redefine the relationship between the animal kingdom and humans.
"The rain stopped and I could smell the wet hair on the chimpanzees and I could hear the insects singing loudly. I felt absolutely at one and it was a sense of awe and wonder," Goodall recalls. "With all of us working together, I am hopeful that it is not too late to turn things around if we all do our part for this beautiful planet," she added.
April 22 has been observed as Earth Day, and it first started in 1970 in the US when 20 million people protested against the negative effects of industrialisation. The protesters marched to the auditoriums, parks and streets for demonstrating the need for a healthy and sustainable environment, and similar Earth Day events then followed in over 193 countries.