No fewer than 1,000 trees will be planted in 77 schools across Nigeria's Federal Capital Territory as part of efforts to fight climate change and protect the earth.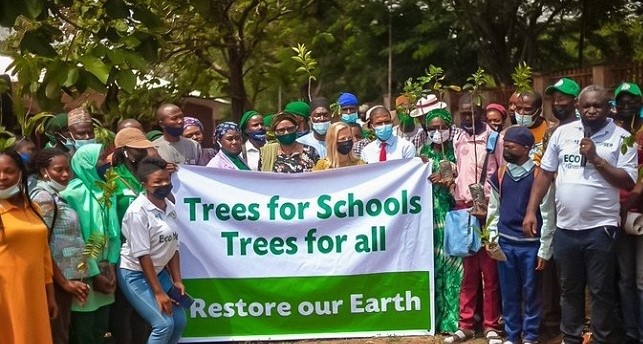 This announcement was made known by David Michael Terungwa, the Executive Director of Global Initiative for Food Security and Ecosystem Preservation (GIFSEP), at the launch of the Trees for Schools Initiative that took place on Thursday, April 22, 2021 at Model Senior School, Maitama.
Explaining the idea behind the Trees for School initiative, Terungwa said, "We need to catch them young, we the older generation have failed in our responsibility to look after our planet. If you look around Nigeria, it is clear that the level of deforestation is on the rise. This year, we have decided to extend our tree planting campaign to all the senior secondary school with the approval of the education board."
The project is one of the UNDP-funded projects in Nigeria under its Global Environment Facility's Small Grant Programme (SGP).
According to the National Coordinator, SGP, Mrs. Ibironke Olubamise, "The idea is to inculcate the culture of planting trees everywhere possible. The saying, 'where there is no tree, there is no life' is true. Every day we see the importance of trees to us as human, it brings us food and medicine, it is useful for us to build houses, bridges and roads, trees make it possible for us to breathe quality air."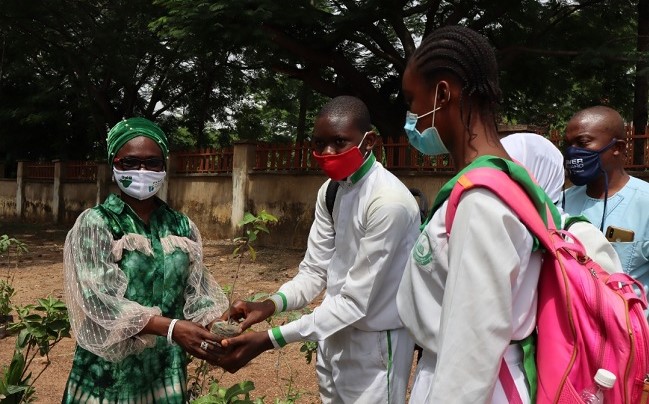 Gracing the launch of the Trees for School initiative was the Deputy Head of Mission from the Swedish Embassy in Nigeria, Ms. Anna Raas, who said, "Trees have so many benefits and it is really important that we all come together to plant more trees. Combating the impact of climate change is one of the most defining global issues of our time and is a priority for the Swedish Government. We think it is very important to support this kind of initiatives, and others that are raising awareness and taking useful action."
To support the project, which is part of Nigeria's commemoration of Earth Day, the Federal Ministry of Environment made a presentation of additional 50 seedlings of fruit trees.
By Halima Iman and 'Seyifunmi Adebote, Abuja