Some environmentalists have warned local farmers against use of harmful agrochemicals in crop cultivation to prevent degradation of soil components.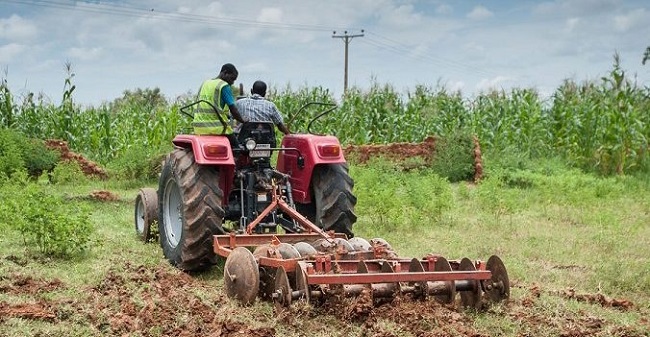 The environmentalists gave the warning in separate interviews in Lagos on Friday, April 22, 2022, in commemoration of this year's World Earth Day.
The Earth Day, observed April 22 of every year, is aimed at spreading awareness about environmental issues, including pollution, deforestation and global warming.
Series of campaigns are being organised to motivate people into coming together to find solutions to the problems plaguing the planet.
The theme for this year's Earth Day is: "Invest in our Planet".
Founder of a non-profit environmental organisation, Bridge-that-Gap Initiative, Ms Gloria Bulus, called on local farmers to be wary of over-dependence on chemical-laden additives to the soil.
"It is very important that we do lots of conservation activities to preserve soil earth beyond the World Earth Day celebrations.
"Farmers should be wary of over-dependence on chemical-laden pesticides and herbicides.
"There are organic pesticides, fertilisers and herbicides that farmers can now use to preserve soil health.
"The benefits are more when farmers apply conservative additives to the soil than chemical-laden additives that are harmful to the crop and the soil in the long run," she said.
The environmentalist further stressed the need to practise safe agricultural techniques to preserve the earth surface from degradation.
"Farmers should also endeavour to adopt farming techniques that can preserve the earth surface from further degradation.
"Techniques like crop rotation and mixed cropping can help the soil to rejuvenate and recover lost nutrient, thus preventing degradation.
"Generally, adoption of Climate Smart Agriculture (CSA) techniques can help in preventing land degradation while boosting production
"Any technique that is not harmful to the soil or crop, and ultimately human health, can be referred to as CSA," she explained.
In his contribution, Mr Emmanuel Emechete, an environmental sustainability enthusiast, advised farmers to always use chemicals responsibly, to preserve the earth surface.
According to him, practices that are not harmful to the earth surface are the best bet for soil health and preservation.
He said that some causes of soil degradation might not be under the control of local farmers, like soil erosion and mudslides.
"However, other aspects of soil degradation that can be caused by farming activities may include use of agrochemicals with harmful effects to soil health.
"Chemical-laden pesticides, herbicides and fertilisers can be harmful to the soil composition, even if they result in increased short term crop harvest.
"Also, mulching, when done wrongly, can generate some chemicals that are toxic to the soil and degrade its quality over time," he said.
Emechete advised that modern farm practices that were not friendly to the earth composition not be adopted by farmers in order to preserve the soil health.
By Mercy Omoike