Environmentalists have called for a change of behaviour that is contributing negatively to the environment, in order to save the earth from collapsing.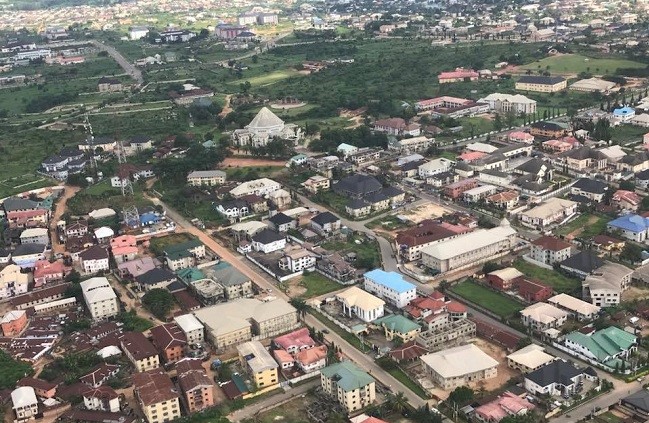 The experts, who are members of the Nigerian Environmental Society (NES), Abia State chapter, made the call on Saturday, April 22, 2023, in Umuahia, in commemoration of World Earth Day.
The state Chairman of NES, Dr Uchenna Onyeizu, said the day was set aside to remind everyone of his or her behaviour towards the Mother Earth.
He said that the day was identified to create awareness on the rampant increase of pollution, global warming, deforestation and destruction of environmental resources across board.
Onyeizu, while condemning people's negative behaviour towards the environment, said: "Your local action has a global effect."
According to him, "the things we do locally at our immediate environment have one or two impacts on the global environment and when the global environment is highly deteriorated, definitely, it will affect the individual."
He said: "When you carelessly manage your waste and pollute your environment, they have a quiet way of getting back to your food chain and getting back to poisoning you, the polluter.
"Our behaviour, may be, our orientation did not put into high consideration the environment sensitivity in our growing up."
Onyeizu, who is a university lecturer, said that we were also looking at Sustainable Development Goals (SDGs), which had to do with how we make use of our resources so that our future generation could also have enough to use or exploit.
"We are not saying don't use environmental resources for our survival as humans, but what we are saying is do we sit down together and agree on how to make use of these resources for sustainability?"
Also, a member of NES, Mr Okechukwu Ogbonnaya, who was the Chairman of the day's celebration, called for urgent action to protect the earth from collapsing.
"We need to change our orientation about how we manage our natural resources, exploit or dispose our wastes," he said.
Ogbonnaya, while admitting that the government had good policies regarding environmental protection, said that it was not doing enough in enforcing the laws.
The state Treasurer of NES, Dr Chioma Nwakanma, said that there was need to invest in Science, Innovation, Storytelling and Education that help safeguard species for healthier existence.
Nwakanma, an Associate Professor at Michael Okpara University of Agriculture, Umudike, said that many species of plants and animals live in the environment, but their well-being were being threatened by human activities.
"What stories do you tell your children and the people around you on how we have conserved our planet earth?
"We must invest in research, conservation and stories that educate the people for a better tomorrow that is sustainable," she said.
The theme for the 2023 World Earth Day is "Invest in Our Planet". It is a continuation of the 2022 campaign.
By Leonard Okachie