Scientist and philanthropist, Dr. Myron Wentz, has announced that he is funding the 2020 campaign of the World Alliance for Mercury-Free Dentistry seeking to transition Africa to mercury-free dentistry. This will be the third year he has fully funded the campaign.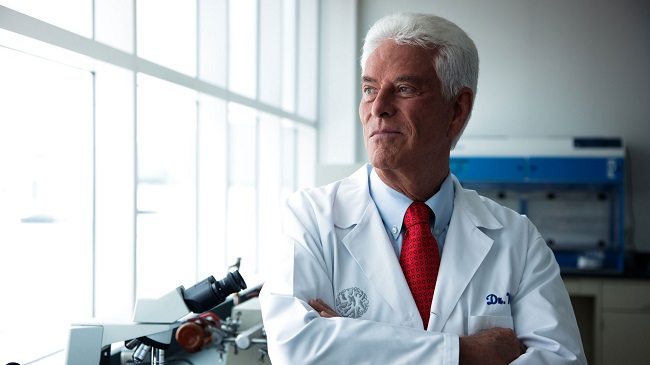 Described as a 19th-century, tooth-unfriendly pollutant, dental amalgam is 50% composed of the neurotoxin mercury, whose technology has reportedly been surpassed by affordable, effective, and available alternatives. Governments across Africa have endorsed plans to transition away from amalgam use into non-polluting, safer alternatives, but are hampered by outside lobbying interests who profit off continued amalgam sales to Africa.
Dr. Wentz, founder of USANA Health Sciences, authored "A Mouth Full of Poison", a book condemning mercury-based dental amalgam as a restorative material. Since 2018, he has bridged his scientific research into activism by funding the project to transition amalgam out of Africa.
The World Alliance for Mercury-Free Dentistry, www.mercuryfreedentistry.net, is an umbrella of non-government organisations with its secretariat in Washington and is active in over 60 countries. Based on momentum from the Minamata Convention on Mercury, the World Alliance has spearheaded victories to reduce or eliminate amalgam use in nations in every region.
Backed by Dr. Wentz, the World Alliance and its partner the African Centre for Environmental Health are said to be scoring successes across the continent, most recently in Tanzania, whose new policy has an end date for amalgam for all children and all women of childbearing age.
Attorney Charlie Brown, president of the World Alliance, said: "The African governments get enormous credit for leading the world toward mercury-free dentistry, both as the strongest advocates at the Minamata Convention on Mercury and in their home nations. With Dr. Wentz's visionary support, Africa can leapfrog to mercury-free dentistry."
Dr. Wentz said: "I commend the hard-working men and women who work for the nonprofit groups which are enthusiastically implementing this campaign."