A don, Prof. Magnus Ojeifo, has urged the Federal Government to intensify efforts to reduce the impact of climate change in the country.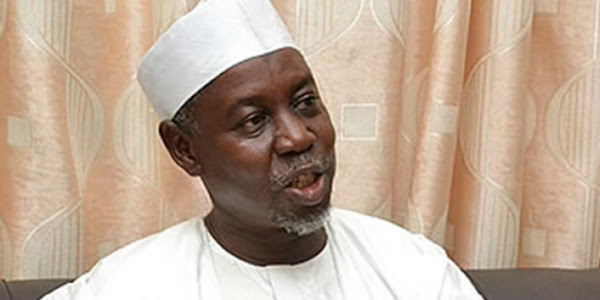 Ojeifo, a professor of Geography and Environmental Management at the Ambrose Alli University Ekpoma, Edo State, made the call at a workshop on "Climate Change Impact: Mitigation and Adaptation Measures".
The programme was organised by Inter-Africa Committee in conjunction with the Global Environmental Facility (GEF).
"The effect of climate change has challenged governments and organisations to take certain actions with the view to curbing global warming and reducing its effects.
"Efforts must be made by government to stop or reduce gas flaring and oil spills in oil producing communities," he said.
Ojeifo said that programmes at curbing gas emissions had not been properly initiated because of lack of technology, poverty, poor legislation and policies.
According to him, climate change is the rise in the earth's surface temperatures globally due to anthropogenic or human activities.
"Climate change, also known as global warming, begins with the greenhouse effect caused by the interaction between the earth's atmosphere and incoming radiation from the sun.
"Its effect is increased through anthropogenic activities.What this means is that the atmospheric gases are primarily responsible for the greenhouse effect known as greenhouse gases.
"When water vapour, Carbon Dioxide (CO2), Methane (CH4) and Nitrous Oxide (N2O) are released in large amounts into the atmosphere through human activities, it increases the natural greenhouse effect which results in rising temperatures globally,'' he said.
The don described climate change as the most disturbing global environmental challenge, adding that the activities include burning of fossils, improper waste disposal, bush burning and deforestation.
He said that scientific evidence showed that climate change was likely to have negative impact on the global effort to achieve the United Nations' SDGs.
"In particular, climate change will obstruct efforts to reduce the existing poverty being experienced by some of the world's population.
"Climate change is also likely to lead to changes in the ecosystem, which will consequently contribute to degradation and reduce availability of water and food globally.
"It is therefore more likely to become the world's major driver of increased human conflict,'' he said.
Ojeifo also called on Federal Government and relevant stakeholders to tackle climate change challenges to improve and sustain the nation's climate and environment.
He added that government should encourage initiative at developing modern technology that involved the manufacture of solar and programmes to support technological initiative for climate change.
In the same vein, the don said intensive agriculture, landuse planning, infrastructural provision, tree planting, and modern methods of farming as some of the adaptation necessary for sustainable growth and development.
Earlier, the Edo Project Coordinator, Inter-Africa Committee, Mr Felix Okoanegbete said that the organisation "is a grassroots one with actions that address global environmental problems ranging from deforestation to climate change.''
"IAC is aimed at identifying community-based approaches that are relevant to the needs of the people.
"The organisation also supports projects that are relevant,effective and efficient in addressing grassroots issues of livelihood, poverty,gender equality and women empowerment in achieving global environmental benefits," he said.
The IAC is an NGO operating in 28 states. 
By George Edomwonyi