The work being done by the country leading up to the development of National Communications under the United Nations Framework Convention on Climate Change (UNFCCC) is key to addressing the numerous ecological challenges facing the nation.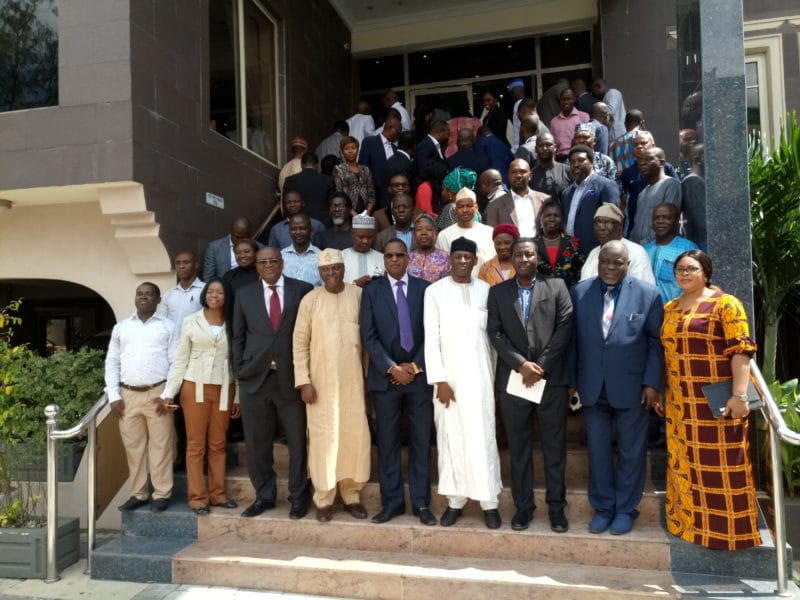 Dr Shehu Ahmed, Permanent Secretary in the Federal Ministry of Environment, who made the submission in Lagos on Monday, July 9, 2018, said that the initiative also helps Nigeria to plot its path towards the positive future its citizens collectively desire.
Dr Ahmed spoke while delivering his opening remarks during a two-day stakeholder focus workshop for the review of Nigeria's Draft Third National Communication (TNC) to the UNFCCC.
The objective of the workshop was to present the draft TNC document to broad stakeholders and private sector for further input and also ascertain that their previous input is properly reflected in the document for the purpose of producing a robust TNC reflecting national circumstances and comparable to other parties to the Convention.
Dr Ahmed said: "Nigeria is highly vulnerable to the adverse effects of climate change, with significant impacts expected in all regions of the country, and in all sectors of the economy. The vulnerability of Nigeria is further compunded by interplay of a variety of factors, including not only our size, but the fragility of our national ecosystems, low level of awareness, human and financial resources, institutional and technological capability."
Mr Muyiwa Odele of the United Nations Development Programme (UNDP), which is supporting the initiative, said that the organisation, within the framework of partnership with the Department of Climate Change in the Ministry, has over the years provided support aimed at promoting national actions on climate change towards sustainable development.
His words: "Our support is geared at assisting Nigeria meeting its obligations to the UNFCCC through timely preparation and submission of its report – to date we supported the preparation of – the First and Second National Communications, and now the Third Communication."
Odele congratulated Dr Ahmed for demonstrating high level political leadership for the TNC and the issue of climate change.
Lagos State Commissioner for the Environment, Mr Babatunde Durosinmu-Etti, underlined the need to set an ambitious emission reduction target and also draft policies that enhance the growth of low carbon technology and a green economy.