The Delta State Government, in collaboration with Clean Technology Hub and Heinrich Boll Stiftung, a German Green Political Foundation, on Tuesday, August 16, 2022, inaugurated Renewable Energy Policy Roadmap (2023 to 2028) of the state.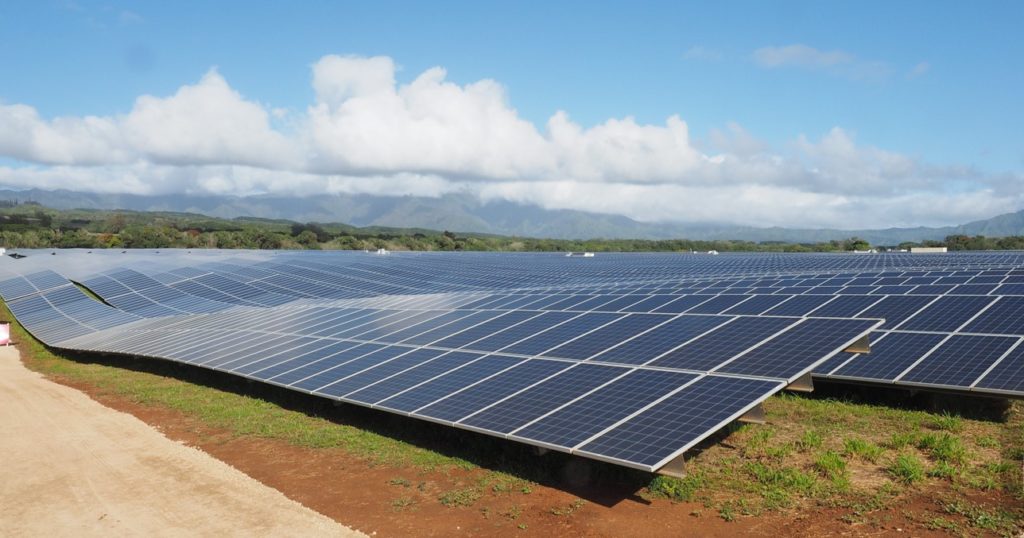 Speaking at the ceremony in Asaba, the state capital, Commissioner for Environment, Chief Godspower Asiuwhu, while commending the partnership for the initiative, noted that "Delta is vulnerable to the impact of climate change".
Asiuwhu said that about 75 per cent of most of the greenhouse gas (GHG) emission from the state are due to oil and gas extraction and combustion.
He noted that increase in temperature resulting from climate change would continue due to increase in demand for energy from fossil fuels.
The commissioner therefore called for urgent transition from an oil-based fossil oil economy to a more diversified one in which renewable and clean energy would play a more prominent role.
According to Asiuwhu, diversifying to renewable energy would help to improve electrification rate and replace existing sources of energy that are not climate-friendly in the state.
"It is estimated that Delta State has an annual average solar radiance of 4.53 kilowatts per hour, which is the highest in the South-South region.
"Solar Photovoltaics (PVs) can produce 683.8 megawatts per hour in the state.
"There is therefore good potential for solar-based renewable energy solution in Delta," he said.
The commissioner assured the partners that the state would continue to collaborate with them as it moved to the next phase of the implementation of the renewable energy roadmap policy.
In his remarks, the Permanent Secretary, Ministry of Power and Energy, Mr Blessing Edewor, said that it was obvious that the national grid system could not sustain the energy needs of the people of the state.
Edewor said that the launch of the policy roadmap would serve as a blueprint to achieve the state government's vision for universal access to electricity, climate change resilience and economic growth beyond oil in the state.
"On this note, I want to salute the courage and determination of these tireless facilitator, Clean Tech Technology and the Sponsor, Heinrich Boll Stiftung Foundation for this initiative.
"And for also giving Delta State a special place as a pioneer," he said.
Earlier, the Country Director of the Heinrich Boll Foundation Nigeria Office, Abuja, Jochen Luckscheiter, said: "Nigeria will not be able to develop its full renewable energy potential if the sub-national spheres of government don't start to play driving roles in the roll-out of renewable energy.
"More so now that states are allowed to generate and supply electricity to its people.
"The potential of renewable energy does, however, not only lie in the provision of more kilowatt per hour of electricity to the people of Nigeria, but its decentralised character also likewise offers the potential to decentralise and therefore democratise energy governance.
"Renewable energy equally does allow communities, municipalities and state governments to establish and run their own power projects or help facilitate the requisite investments.
"However, this potential will not easily unfold by itself. Just like other sectors, the renewable energy sector needs sound regulation, market structure, incentives and vision to strive.
"As the world will gradually but surely move away from fossil fuels over the next couple of decades, it is of utmost importance for Delta to start thinking of a future beyond oil and gas today.
"An ambitious roll-out of renewable energy could help Delta to create jobs, diversify its economy away from oil and explore the potential of producing and exporting green hydrogen, a fuel produced by splitting water into hydrogen and oxygen using renewable electricity."
Luckscheiter expressed the hope that this road would be travelled down further so that it leads to the actual implementation of real projects driven or facilitated by government "and your partners in the private and development sector".
Meanwhile, Chief Executive Officer/Founder of Clean Tech Hub, Ifeoma Malo, handed over Delta State Renewable Energy Roadmap document to the state government through the Permanent Secretary of Power and Energy, Edewor.
By Mercy Obojeghren