In its bid to promote environmental sustainability, Dangote Cement Plc has planted 7,205 trees across Africa to commemorate the 2022 World Environment Day.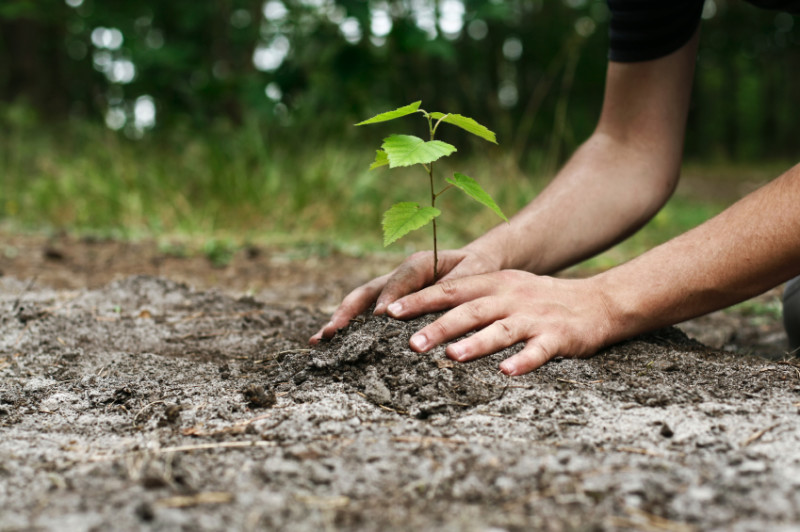 The company made the disclosure in a statement signed by Mr Francis Awowole-Browne, Media and Communication Personnel, Dangote Industries Ltd., on Sunday, July 17, in Lagos.
The 2022 World Environment Day celebrated June 5 annually focused on living sustainably in harmony with nature and raising awareness on environmental sustainability measures.
It said that the company also brokered a partnership with the United Nations Environment Programme (UNEP) and National Environmental Standards and the Regulations Enforcement Agency (NESREA) to reduce carbon emissions.
The company also collaborated with the Lagos Business School Sustainability Centre, and Nigerian Conservation Foundation (NCF) as part of its initiatives to mark the 2022 World Environment Day in all its 14 production plants in Nigeria and Africa.
Group Managing Director, Dangote Cement Plc, Mr Michel Puchercos, was quoted by the statement as saying that the company, in demonstrating support for governments' efforts, was contributing climate solutions aimed at reducing Nigeria's carbon emissions.
Puchercos said that the company's environment week programme supports African countries and the Nigeria Sovereign Investment Authority (NSIA) joint venture agreement to invest in carbon avoidance and offsetting projects.
He said that to carry out the initiatives, Dangote Cement engaged experts to build the capacity of employees, local communities and other stakeholders on biodiversity conservation and progressive reclamation of mining sites.
Puchercos said that other topics addressed were soil rehabilitation and carbon mitigation with the company setting up a biodiversity garden at one of its mines in Nigeria to serve as model.
"The World Environment Day centers on the need for humans to make deliberate efforts to save the earth by conserving biodiversity.
"The forum brought together about 560 participants from the manufacturing and extractive industries, academia, government agencies, international agencies, civil society, media and environment enthusiasts across Africa," he said.
The Head of Sustainability, Dangote Cement Plc, Dr Igazeuma Okoroba, said the company was committed to complying with rehabilitation plans and exploring ways to protect the ecosystem in the communities where they operate.
The company's Head of Environment and Social Performance, Tukur Lawal, said the objective of the initiative was to make mining sites safe for current and future land use.
Lawal said that specific goals include creating awareness amongst mining personnel, enabling mining stakeholders to understand the processes of identifying and evaluating species, flora and fauna for climate risk management.
"The company is ready to engage with stakeholders to conserve biodiversity, mitigate carbon emission and make the environment safer.
"In line with this year's theme 'Only One Earth', not less than 1,708 Dangote employees volunteered in 46 different initiatives across 10 pan-African countries," he said.
By Rukayat Moisemhe