A team of civil society organisations (CSOs) attending the African Climate Week in Accra, Ghana, has called on governments on the continent to transform the current industrial agriculture by prioritising agroecology at the centre of their climate change actions.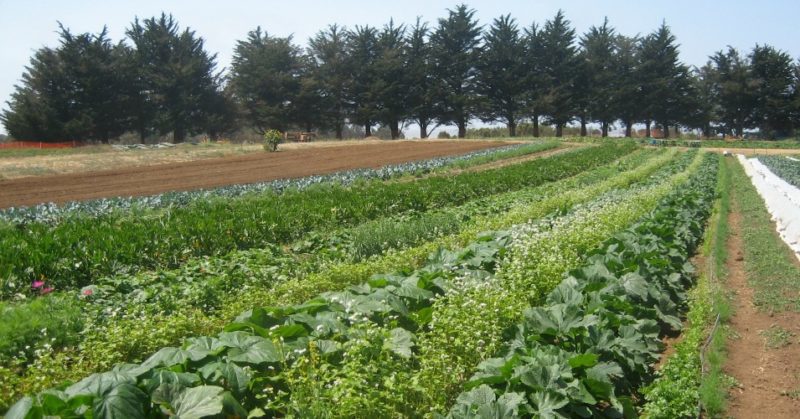 This, they say, will create the enabling environment through policy and public support programmes for the scale up and scale out of agroecology as an alternative, nature-based solution to the presumably failed industrial and commercial model of agriculture and food production system.
Agroecology implies the application of ecological principles to agricultural systems and practices.
In a joint statement released in the Ghanaian capital on Thursday, March 21, 2019, the activists want the authorities to prioritise and place stronger emphasis for climate change adaptation in the Nationally Determined Contributions (NDCs) while demanding of the industrialised countries to do their fair share of climate action in providing adequate climate finance for the implementation of the continent's national adaptation and mitigation plans.
Apart from enforcing existing environmental laws and implementing policies and programmes to halt the rate of environmental degradation, restoration of degraded areas and conserve the ecological systems, the CSOs are likewise clamouring support for women farmers with less labour-intensive innovations and technologies that reduces the burden of women and girls unpaid care work while also contributing to mitigation measures of climate change.
They also want adequate budgetary support provided with specific targets for women, while translating national policies into local actions for effective implementation.
They added: "African governments should challenge false solutions being put forth by actors with commercial interest which will further entrench inequality within our citizenry. We remain deeply sceptical of false solutions such as climate smart agriculture, carbon markets, geo-engineering and recognise that climate insurance has a limited role to play in building resilience.
"Furthermore, governments should facilitate and support non-market approaches to climate action. Carbon markets are dangerous distractions from developing real people-centred solutions to the climate crisis. It is well documented that carbon markets have failed in achieving their environmental objectives and that many carbon offset projects have a devastating social impact. Carbon markets will never be able to meet their environmental and social objectives and should be abandoned for alternatives that fit the needs of peoples at the frontline of the crisis.
"As discussions around countries on climate pledges is featuring prominently in the deliberations of African climate actions, we hope to see countries taking a balanced and fair approach to adaptation and mitigation, and prioritising their finance, programmes and policies appropriately by placing a far stronger emphasis on prioritising the adaptation needs of vulnerable citizens. We are urging governments in Africa to use the Africa Climate Week to announce their efforts on their National Adaptation Plans (NAPs)."
Philip Jakpor, Head of Media & Campaigns, Environmental Rights Action/Friends of the Earth Nigeria (ERA/FoEN), said: "Since the beginning of the Africa Climate Week we have been witnesses to how the fossil fuel industry trade associations and their allies tried to steer the discussions away from the real solutions. We stand with farmers and other groups advocating agroecology in place of industrial agriculture which contributes to climate change."
Labram Musah, Vision for Alternative Development Ghana, stated: "The solution to climate change is within the realm of non-market mechanisms and pro-people initiatives. Agroecology will not only tackle climate change, it will also ensure that local livelihoods are protected."
Nelson Nnanna Nwafor of the Foundation for Environmental Rights, Advocacy & Development (FENRAD), said: "It is well documented that carbon markets have failed without a doubt in achieving their environmental objectives and that many carbon offset projects have devastating social impact. Despite this evidence, carbon markets remain the main policy tool to address climate change on the continent based on the misguided hope that they will work 'once the price is right'.
"It's unfortunate that despite this, the African region, which suffers most from the devastating effects of the global climate crisis, is joining the people that contributed the most to climate injustice to put a price on carbon. This is a false solution and African must unite and put effective safeguards to these false solutions."