The Climate and Sustainable Development Network (CSDevNet) has announced the appointment of Prof. Ibitoru Aduabobo Hart as one of its Board Members.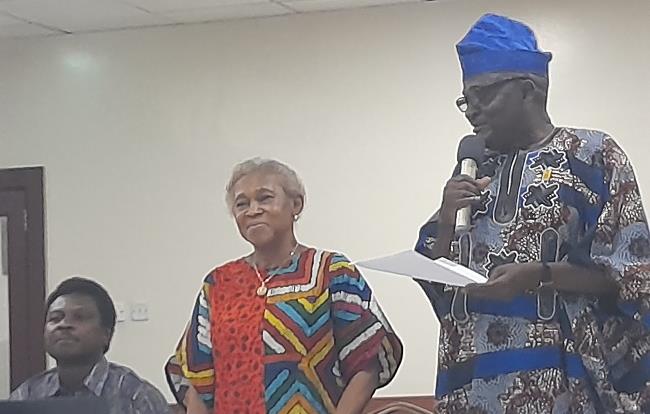 Prof. Ibrahim Choji, Chairman, Board of Trustees, CSDevNet, who made the announcement at the recently concluded Annual General Meeting of the Network in Abuja, expressed optimism that Prof Hart's rich experience in research and sustainable development issues would help propel the network to greater heights.
Prof Hart, who hails from Bonny LGA in Rivers State, is a professor of Hydrobiology and Fisheries Biology at the University of Port Harcourt, Nigeria.
She attended the University of Ibadan and the University of Port Harcourt, where she bagged her bachelor's, master's and doctorate degrees in 1979, 1983 and 1994, respectively.
Besides her professorial post at the University of Port Harcourt, Prof Hart is the Coordinator of the Hydrobiology/Fisheries Unit and Chair occupant, Bruce Powell Chair of Hydrobiology Fisheries.
She is also a permanent member of Senate, Associate Dean Faculty of Biological Science, Director of Institute of Natural Resource Environment and Sustainable Development (INRES), and Vice Chairman to Bonny Environmental Consultative Committee.
Furthermore, Prof Hart serves as Patron to Niger Delta Students Union Government Rivers State branch University of Port Harcourt chapter, Editor-in-Chief of the Nigerian Journal of Fisheries, and Member of Fisheries Society of Nigeria.
She is a member of several national and international associations, including the Science Association of Nigeria, Aquatic Sciences of Nigeria, Pan African Fish and Fisheries Association, World Aquaculture Society, United States Aquaculture Society and the Asian Pacific Chapter of the World Aquaculture Society.