The Cross River State House of Assembly has constituted a special committee on Humanitarian Crises and Disaster Management.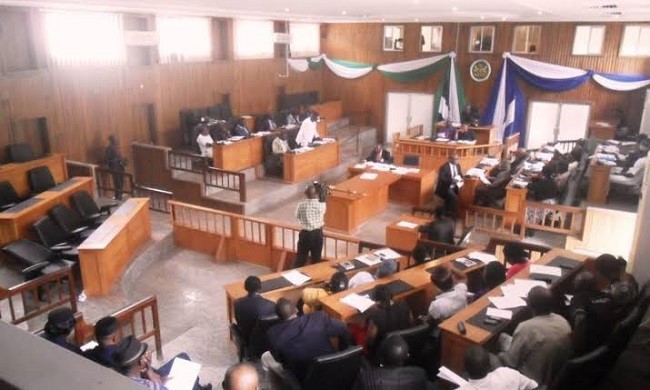 Speaker of the Assembly, Mr Eteng Jonah-Williams, who announced the committee at the floor of the house during plenary, said the committee was set up following an interface with the United Nations High Commission for Refugee (UNHCR).
Jonah-Williams explained that the Assembly had interfaced with the UNHCR with a request for funding of the legislative instrument required to regulate Humanitarian Crises and Disaster Management in the state to be captured in their 2020 expenditure framework.
"In view of our desire to deepen engagement with the UNHCR and the need to effectively oversight Humanitarian crises and Disaster Management in the state, I hereby constitute the special committee for Humanitarian Crises and Disaster Management.
"Accordingly, Mr Hilary Bisong will serve as the Chairman of the committee while Mr Peter Odey and Mr Okon Ephraim will serve as members," he said.
Bisong, who represents Boki II State Constituency, said that the committee would oversee certain aspect of the humanitarian crises in the state that were not covered by standing committees.
He said that the committee would work in collaboration with UNHCR in the state in addressing and managing the influx of Cameroonian refugees into the state.
"We have over 33,000 refugees across the state. This committee will supervise the operations of the various key line state ministries and agencies providing infrastructural and technical support to UNHCR, host communities and the refugees.
"This is in line with global practices and global compact for refugees that talked about easing pressure on the host communities and making the refugees self-reliant.
"Most refugees' situations, a camp built for them; but in this circumstance, we want the refugees to integrate with the local communities and attend same schools including using the same healthcare facilities with the host communities to avoid living standards differential.
"As an Assembly, we also do mediation; this will afford us the opportunity to understand what they are doing with a view to avert any upsurge between the refugees and the host communities in future," he said.
He lamented that, over the years, the Cross River State Emergency Management Agency (SEMA) had no regulatory framework to enhance best international practices.
The lawmaker added that the committee would create an instrument to support SEMA and the UNHCR to provide the require services.
"Our duty is to ensure that we strengthen the capacity and budgetary provision of SEMA and also strengthen local collaboration between the state as a host community and the UNHCR," he said.
By George Odok