The Global Water Partnership West Africa (GWP-WA) has held its 10th Ordinary Assembly of partners in Ouagadougou, Burkina Faso, to review response strategies that will ensure water security and Sustainable Development Goals (SDGs) in West Africa in the face of the COVID-19 Pandemic.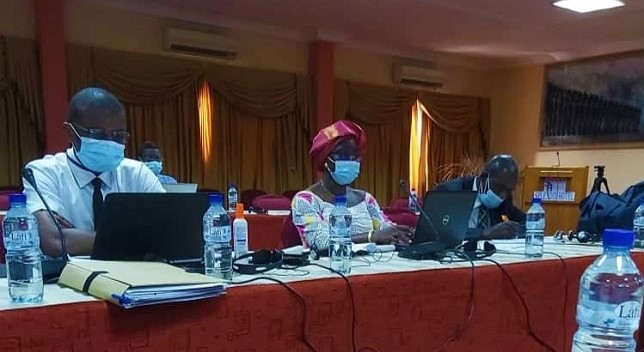 This is contained in a communique issued at the end of the meeting, which captured a broad range of prioritised issues including ongoing efforts to renew and revitalise Country Water Partnerships (CWP).
According to the communique, the GWP-WA Steering Committee met a few days back to follow up on the implementation of the recommendations of the September 2019 partner's assembly as well as the progress made in the implementation of the budgeted work plans.
"The meeting brought together delegates representing organisations involved in water management, government agencies, public institutions, private companies, professional organizations, multilateral development agencies and others committed to the Dublin-Rio principles.
"This is to ensure that they meet the conditions of accreditation and eligibility to receive support and funding for Global Water Partnership networks and the ongoing preparations of the 9th World Water Forum to be held in March in Dakar, West Africa," the communique stated.
The high point of the meeting was the inaugural session of the new leadership after the expiration of two terms of the present leadership Prof. Amodou Hama-Maiga, which saw the emergence of Mr. Abdoulaye Sene as the new President of the organisation.
Established in 1996, the Global Water Partnership is a global action network with over 3,000 partner organisations in 183 countries.
The initiative was based on promoting and implementing integrated water resources management through the development of a worldwide network that could pull together financial, technical. policy and human resources to address the critical issues of sustainable water management.
The Global Water Partnership Nigeria administrative secretariat is housed by the Nigeria Integrated Management Commission (NIWRMC), an agency under the Federal Ministry of Water Resources charged with the mandate of regulating water resources in Nigeria.
By Patricia Amogu