The UN Climate Change secretariat, in close collaboration with all the other organising partners, has decided to put Africa Climate Week in Kampala on hold. This is to ensure the health and safety of all participants considering the Coronavirus (COVID-19).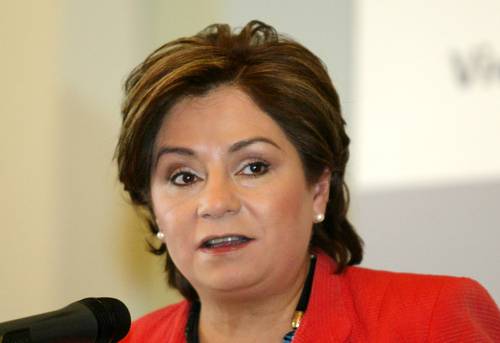 The meeting, which was planned to take place from April 20 to 24, 2020, is only postponed and not canceled, and will take place at a later time that has yet to be determined, according to the UN Climate Change.
The UN body disclosed in a statement on Friday, March 6, 2020 that the Ministry of Health of Uganda has issued guidance that arrivals in Uganda from the most affected countries will be held quarantine in government hospitals if they display symptoms, or will be placed in self-isolation for 14 days if they do not display symptoms.
In light of this, the United Nations Department of Safety and Security (UNDSS) has requested that events and workshops with participants from affected countries to be placed on hold so as not to contravene instructions from the Government of Uganda and for the safety and wellbeing of UN personnel working in Uganda.
Uganda will remain the host country, and preparations will continue to ensure the best possible results of the meeting, designed to share ways for governments to implement the Paris Agreement in Africa and to serve as a platform for national governments and non-Party stakeholders to engage, build partnerships and explore solutions that can deliver climate action and support at scale.
Africa Climate Week is being hosted by the Republic of Uganda. Key partners are UN Climate Change, the World Bank Group, the UN Development Programme, the UN Environment Programme, the UN Economic Commission for Africa, the African Union and the African Development Bank.
UNFCCC Executive Secretary, Patricia Espinosa, disclosed on Friday that due to coronavirus outbreak, the UNFCCC secretariat would not hold any physical meetings in Bonn and elsewhere between March 6 and end of April 2020.
She said: "This exceptional measure aims to contain the spread of COVID-19 and safeguard the health and safety of participants attending UNFCCC meetings in Bonn and elsewhere, as well as address the requisite duty of care of and by the secretariat in such circumstances. At the same time, it seeks to ensure that all mandated UNFCCC meetings and events have the necessary transparency and inclusiveness that our process requires.
"This decision has also been taken in recognition of the increasing challenges posed by travel restrictions and quarantine measures that some countries have imposed on travellers from Germany. These may result in travellers not being able to return to their point of departure and/or being subject to mandatory quarantine upon arrival or in transit.
"Furthermore, given the secretariat's responsibility to prudently manage resources, there is a risk that funds committed to meetings which could be postponed at short notice may not be recoverable. This includes funds allocated for participant travel and DSA where applicable, as well as costs of logistical arrangements.
"In addition, some forthcoming meetings require quorum which can be affected by last-minute cancellations or non-attendance by members or alternates. Lack of quorum hinders decision-making capacity at the meetings. The secretariat has already experienced this situation in the past few days.
"The secretariat is now working with the elected officials, members and registered observers of constituted bodies and other mandated events to find suitable alternative arrangements to meetings scheduled during March and April, such as virtual meetings, or postponement. Affected participants will be contacted by the secretariat.
"Lastly, the secretariat, in coordination with elected officials, will continue to closely monitor the COVID-19 situation and decide on possible additional measures. The secretariat will also make every effort to ensure that work scheduled to be undertaken during this period can be carried in the coming months."
In a related development, Jean Pierre Elong Mbassi, Secretary General of UCLG Africa, announced on Friday that the global health situation has affected the official launch of celebration of Rabat, African Capitals of Culture 2020-2021.
His words: "The Organising Committee of the African Capitals of Culture informs the public and interested institutions that the official launch of the celebration of Rabat, African Capital of Culture, initially scheduled for March 26, 2020, is postponed to a later date in accordance with Order No. 4917 of the Ministry of the Interior dated March 4, 2020, on the measures taken as part of the fight against the risk of propagation of the Coronavirus – COVID-19."