COP 26 President, Alok Sharma, has urged countries to deliver on the commitments made in the Glasgow Climate Pact.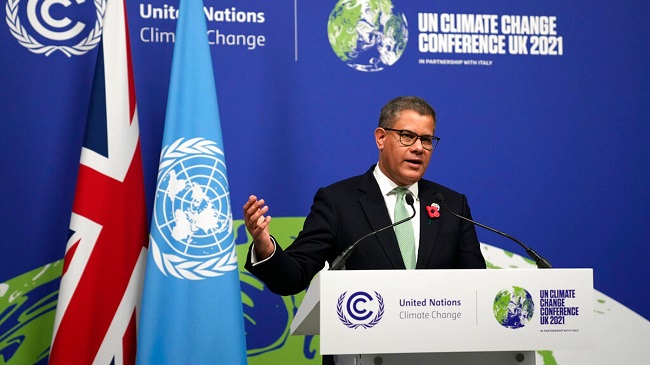 In his first major speech since COP26, Sharma gave a speech on Monday, January 24, 2022, at Chatham House outlining the Presidency aims for this coming year.
Sharma reflected on the commitments secured at COP26 and the historic Glasgow Climate Pact signed by almost 200 countries at the summit last year.
Sharma has also set out his agenda to turn ambition into action, as we approach COP27 in Sharm-El Sheikh in November.
He said: "All in all, there is no doubt that the commitments we secured at COP26 were historic.
"Yet, at the moment they are just words on a page. And unless we honour the promises made, to turn the commitments in the Glasgow Climate Pact into action, they will wither on the vine.
"Working with Egypt, we must maintain the urgency and the energy as we approach COP27 in Sharm-el-Sheikh."
Sharma has outlined four key priorities for 2022, with the first to ensure countries reduce emission levels to achieve the 1.5-degree goal. Sharma states countries must align with the Paris temperature goal as necessary in 2022, as well as deliver on net-zero commitments and 2030 emissions reduction targets.
Sharma aims to progress work on adaptation and loss and damage to achieve the Global Goal on Adaptation and to deliver for climate-vulnerable countries. Progress is being made towards doubling adaptation finance by 2025.
Delivering finance to support these efforts are a key priority, so the UK will urge developed countries to implement the delivery plan on the $100 billion a year in international climate finance for developing countries.
The final goal is to push further action across critical sectors and to end deforestation. The government plans to work with the COP27 President Egypt, COP28 President UAE, international partners, business, youth, and civil society to deliver these priorities.
Sharma, said: "By aligning efforts internationally, countries can accelerate the pace of technological change, increase incentives for investment, and innovate faster. Working in partnership, we can support a truly global transition."
He recently visited both COP27 President Egypt, and COP28 President UAE, to underline the importance of building strong partnerships with the next two hosts for the summit.
Courtesy: Climate Action