Chairman of Hadejia Local Government Council in Jigawa State, Alhaji Abdullahi Muhammad, on Saturday, August 17, 2019 warned farmers in the area against destroying sand-bag embankment erected to prevent flood at the bank of Hadejia River.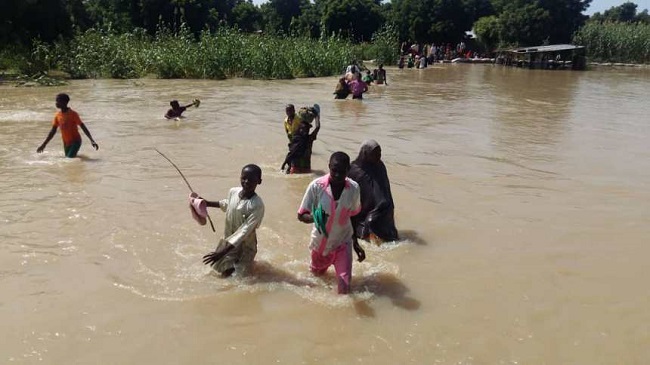 Muhammad, who gave the warning in an interview with the News Agency of Nigeria (NAN) in Hadejia, said any farmer caught in the act would be prosecuted.
Some dry season farmers had either broken parts of the embankment or created holes in it to access water in the river across, using a hose.
He said breaking the embankment was a dangerous act that could put lives and properties of the people at risk.
"Henceforth, we will prosecute any farmer caught destroying this embankment on which government had spent a lot of money to erected to protect lives and property.
"If you want to fetch water across, get a long hose to do so; instead of engaging in this act of sabotage, which will also consume you," he said.
The chairman assured that government would extend the erection of the embankment to cover vulnerable areas as water level kept rising by the day.
Muhammad called on residents of the area to be vigilant and inform the council if they noticed early signs of flood.
Hadejia was one of places badly hit by flood in 2018 that killed 21 persons and ravaged over 200 communities.
By Nabilu Balarabe