World climate ministers and envoys converged on Copenhagen, Demark on Monday, March 20, 2023, to convene a two-day high-level meeting, focusing on catalysing the implementation of the outcomes from COP27.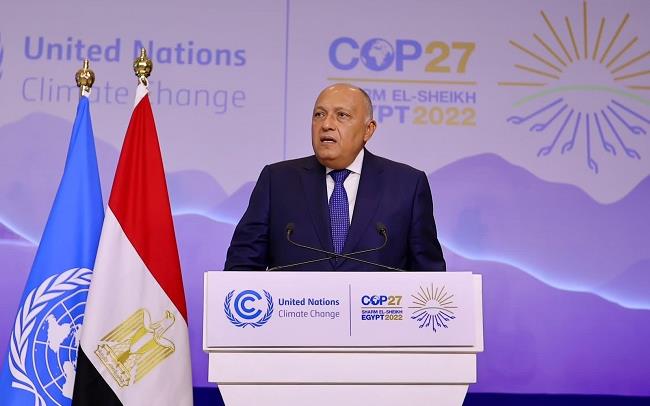 The meeting, according to a statement on Monday, by the COP27 presidency, will tackle the main issues of adaptation, finance, mitigation and loss and damage through a threefold agenda.
The agenda will, among others, address execution of the Sharm el-Sheikh Implementation Plan (SHIP).
Other agendas include building on COP27 outcomes, commitments and pledges; setting the course for a successful COP28 in UAE, as well as cementing Paris Agreements targets through the first Global Stock-take exercise.
The high level political meeting, tagged Copenhagen Climate Ministerial, is being hosted by the incumbent Egyptian and incoming UAE Presidencies of the Conference of the Parties (COP), and Denmark's minister of energy and climate, Dan Jorgensen.
Egypt's Foreign Minister and COP27 President, Sameh Shoukry, and COP28 President-Designate, Dr. Sultan Al-Jaber, are co-chairing the meeting with Simon Stiell, Executive Secretary of the UNFCCC.
The meeting will also have other UN senior officials and non-governmental stakeholders in attendance.
"I am very pleased to co-lead once again the Copenhagen Climate Ministerial. Last year, Minister Dan Jørgensen and the Danish Government provided a dynamic and constructive platform for ministerial climate conversations.
"The Ministerial is an opportunity for us to reflect on the instrumental breakthroughs, as well as key achievements that came out of Sharm El Sheikh and consolidate the unity of purpose in fighting climate change.
"It is also aim at driving further implementation and action through 2023, on the road to COP28 in the UAE.
"I continue to urge more ambitious climate action, remind us of the perils of backsliding, and to stay focused on implementation and outcomes," said Shoukry, the COP27 President and Foreign Minister of the Arab Republic of Egypt.
By Usman Aliyu