African Ministers of Environment have forged a common ground to drive and negotiate for loss and damage, just energy transition, food security; climate finance, land degradation, and biodiversity conservation, as COP27 enter the second week and final phase that will see heated negation and critical decision being made.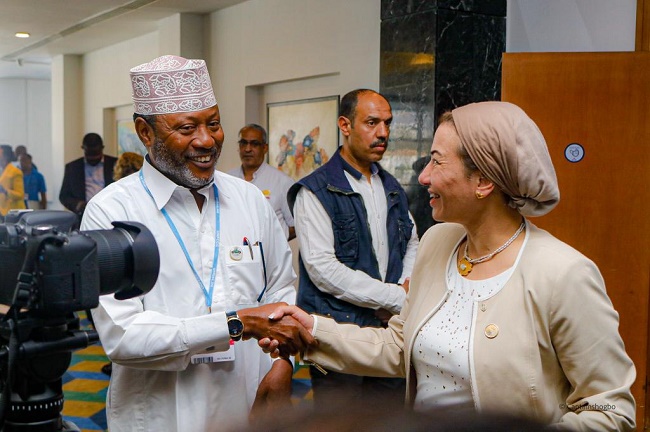 The renewed call for a united African position was made at a consultative meeting of the African Ministers of Environment-High level segment organised to reiterate the African position as well as to receive briefs from African negotiators and chart a common course for harmonisation ahead of the final phase of negotiation.
Addressing the meeting of African Ministers, Nigeria's Minister of Environment, Mohammed Abdullahi, acknowledged that Nigeria would align itself with the African position.
"We are not going to take a know it position and that is why we are here at the levels of Africa's Ministers of Environment to meet and harmonise our position especially focusing on loss and damage.
"You are quite aware of the devastating flood in Nigeria and other parts of the world, basically Nigeria remains focused on loss and damage, climate finance, and biodiversity conservation. We are on course on our position," Abdullahi stated.
The Minister, speaking on the effort put in place to ensure that COP27 is indeed a COP of implementation for Nigeria, expressed that Nigeria is holding specific meetings with developed countries, donor partners, development partners, multi-national companies, and other stakeholders in the environment sector both local and international, to ensure that firm implementable commitments and decisions geared toward Africa's agenda are reached.
"We are also putting pressure on developed countries to ensure that commitments are firmed and implementable," the Minister stated.