African civil society operatives under the auspices of the Pan African Climate Justice Alliance (PACJA) are bothered by what they refer to as "early signals" the COP27 summit has started sending even before Parties settle for the two-week negotiations.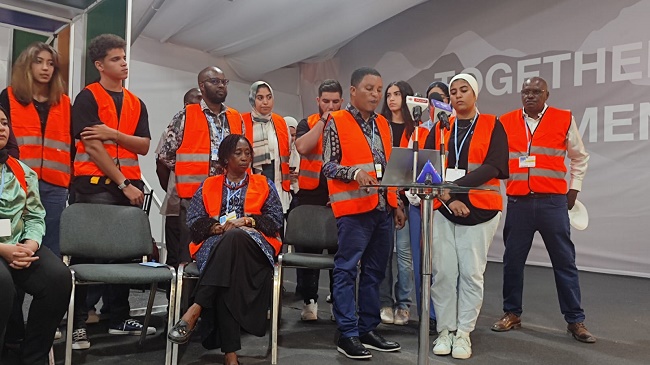 "We have gathered intelligence that, just as it happened during the COP26 in Glasgow last year, the agenda which carries all our hope and aspirations, the recognition of the African continent as special needs and circumstances region as well stipulated under Article 4.1.(e), stands the risk of being dropped at agenda stage," the activists said in a statement on Sunday, November 6, 2022.
They added: "This will not only be a disappointment, but injustice of disproportionate magnitude for the people at the frontline of climate change impacts, who expected the conversations happening in Africa to resolve contentious issues that have remained an obstacle to a deal that assures our people of survival.
"It our duty to remind the Negotiators, and especially the obstructionist rich countries, that as we are speaking, millions of the African people are already facing severe drought, starvation, loss of livelihoods and deaths. In the horn of Africa alone, over 38 million people including nursing mothers and young children are staring at starvation as the region experiences the worst climate-fueled drought in 40 years."
They lamented the numerous climate change related disasters in Africa and the developing world, but expressed the hope is that Sharm-El-Sheikh presents a unique opportunity, post-Glasgow, for the Parties to urgently address the "massive and mostly ignored adverse impacts of climate change".
"We urge that the double-speak by the rich countries should cease and be replaced by good faith and trust-building. The long-held mentality that meeting their commitments on deep emissions and provision of adequate finance is charity to Africa should change. We need efforts from everyone, both from the North and the South, the rich and the poor, the young and the old, men and women; for we have no planet B.
"In this context, we reiterate our collective and African peoples demand that Africa's recognition as the special needs and circumstances should be boldly upheld in the Agenda of COP27," they added.