Environmentalists have called on Nigeria to increase its response to emission reduction if it wants to achieve its climate change ambition.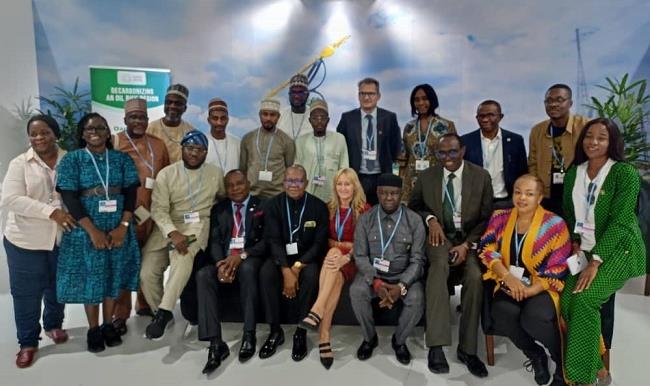 The advocates, who made this call at a sideline event held on Saturday, November 12, 2022, at the ongoing Conference of Parties (COP27) to the United Nations Framework Convention on Climate Change (UNFCCC) in Sharm El-Sheikh, Egypt, are craving for more investment in the area of capacity building and engagement with the citizens.
With their focus on "Carbon Registry Technology," the experts organised the meeting to help explore a credible platform for supporting Nigeria's emission trading scheme.
"We need to accelerate and move faster because the world is not waiting for anybody," says Dr. Paul Abolo, the President of Ecologistics.
For the country to tackle its ecological crisis, according to him, either in mitigation or adaptation, it must go back to the root cause of the problem, which in this case is carbon.
And to reduce or wipe away that carbon, it is crucial for the country to measure its progress towards eliminating it, he added.
Dr. Abolo, who described carbon as the currency for curbing climate change, explained that the increasing and worrisome level of emissions that are released is what led to the creation of carbon trading and made it a valuable commodity in the market.
He said that value is what will translate carbon from being an abstract object into something more concrete, which will enable them to be able to handle it better and foster climate action.
Speaking on the benefit and how it can help Nigeria overcome its climatic upheaval, Dr. Eugene Itua, the Chief Executive Officer, of Natural Eco Capital (NEC), said the technology would help in measuring and keeping account of the carbon that the country has saved and how to trade it to create incentives for people to reduce emission.
Dr. Itua said that, without this technology, Nigeria will not be able to provide an inventory of its carbon, which will water down its value and make it priceless in the trading market.
"So, this technology is helping us to keep that track record, as well as that market value," he said.
The eco-campaigner submitted that the discussions at the event have revealed the challenges bedeviling the nation's quest to reduce carbon and provided solutions on how to bridge those gaps.
By Etta Michael Bisong, Sharm El-Sheikh, Egypt