Amplifying the achievements of local champions and the impact of their activities on sustainable living are some of the issues that will dominate discussions during the 26th Session of the Conference of the Parties (COP26) to the United Nations Framework Convention on Climate Change (UNFCCC) holding in Glasgow in November.
In an interview conducted with Etta Michael Bisong in Abuja on Wednesday, March 10, 2021 at a Reception to celebrate Commonwealth Day, the British High Commissioner to Nigeria, Catriona Laing, shed some light on these issues and how the British government is preparing to use COP26 to address them.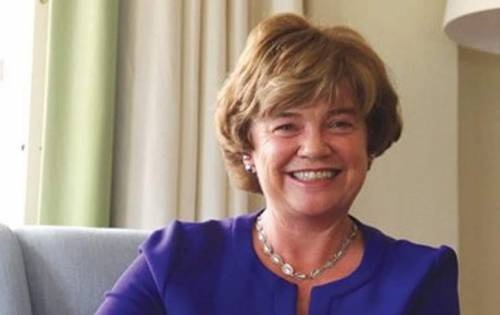 Why is the British government so excited about hosting COP26?
It is a huge honour to be hosting COP26 this year in Glasgow in November, postponed from last year because of COVID-19. We are optimistic that we are on track for this year.
COP21 in Paris provided a very good framework for countries to set themselves on the right pathway to reduce catastrophic impact on climate change, but we are not there yet.
Our objectives for COP26 is to ensure that each country comes with a very ambitious plan towards what their Nationally Determined Contribution (NDC) can do individually to make that contribution to the pathway we collectively need to get on, to start gradually to reverse the pathway that we currently on, which is frankly catastrophic towards climate change. And there are three parts to that.
The first is what we call mitigation where we are actually trying to move from dependency on fossil fuel into more sustainable energy uses.
The second is adaptation where we acknowledged that a lot of climate change is already inevitable in reducing the current emissions. A country like Nigeria is going to face huge floods on the one hand and drought on the other. So, we need to help countries like Nigeria prepare to adapt to the inevitable impacts of climate change.
And the third interesting innovation we have put forward for this year is to address both mitigation and adaptation through what we call nature-based solutions, trying to go with nature. For example, reforestations, planting the right kind of trees which will help cut down carbon and create more sustainable land use.
These are the three big agendas and all of these cost money. And those of us from the western countries have realised that we have enormous responsibilities to put money on the table to help countries prepare.
How is COP26 going to address insecurity, job creation, and poverty in Nigeria?
Globally for COP26, we as western countries have agreed to commit a $100 billion to the additional finance to support countries to move from gasoline dependency to renewables for example to help adapt to climate change. We have realised that the cost of doing this will not be possible for developing countries alone.
That is the first plan, to make available that finance. But it would cost more than that. We need to be innovative and look for private sector finance as well and what it can contribute.
This has good paybacks in investment because if you don't invest in adapting, floods can destroy your entire agriculture. This is expensive but it saves money in the long term.
We totally acknowledge countries' need for money. There are lots of funds out there actually, not just the $100 billion that we are mobilising. But, countries need to know how to access it. We have paid for an adviser and his job is totally dedicated to help Nigeria's Ministry of Environment access the finance that is available.
How is the British government working with local champions in Nigeria to address these issues?
We need to work in three ways. The first is with the ministry itself. You have such fantastic ministers in the Ministry of Environment. And the deputy minister herself is a huge champion of working with civil societies, youths in particular, and women.
And one of the things that we are celebrating tonight is the combination of Commonwealth Day, International Women Day, and also preparing for COP26.
It is actually about celebrating the role of amazing young activists who are doing such important work. And we heard from someone today who is working on recycling plastic into bags which is sustainable.
You have no shortage of amazing activists in Nigeria, we are giving them a voice which is why we asked her to speak tonight and trying to support through funding. That voice is going to be critical for COP26.
What is the British government introducing that will make COP26 different from others?
One new innovation as I mentioned is that we are focusing on nature-based solutions, recognising that we have to link climate change with biodiversity. All the different environmental threats need to come together.
We can't just put climate change here and worry about biodiversity elsewhere. The two are intrinsically related in finding ways to tackle climate change through nature base solutions. Using land in a sustainable way is what we essential mean by that, and get the right kind of support for agriculture. So, that is one innovation.
The second innovation is that I think we learnt some lessons from Paris; we didn't listen enough to the voices of developing countries. So, we are very conscious of that.
The COP President designate, Alok Sharma, is traveling very widely and the third country he came to in Africa is Nigeria. He is very conscious that we need to listen to what developed countries are saying. COP26 will not succeed unless people genuinely feel they can be part and make their agendas reflect their priorities.
What are your personal observations concerning climate change issues in Nigeria?
What we really need is putting the environmental challenges and climate change in particular into the mainstream and not only under the Environment Ministry.
It has to be at the heart of the Ministry of Finance's agenda, Central Bank's agenda, and indeed all of the agendas of the government and local governments as well.
Nigeria has a fantastic team at the Environment Ministry, but what we need to help them do is to recognise that this is everyone's job in government, but also it is every citizen's job. Everyone can play that part, and that to me is the biggest challenge as we countdown to COP26.
Nigeria is doing some amazing stuffs, what we also want to do is amplify the things that they are doing.
If you have the magic power to change the present scenario, what would you do to accomplish these ambitious and high global expectations?
Having talked about all these high ambitions, my final note will be one of realism because countries are grappling with so many issues, and the real one we got is the immediate challenges of COVID-19. It is quite understandable for government to focus now because people are really suffering.
It is how you acknowledge and recognise that realistically and try to ensure that the way you respond takes you to the pathway to a better future.