The Pan-African Climate Justice Alliance (PACJA), in a reaction to the postponement of the 2020 climate change summit, COP26, due to COVID-19, says it welcomes the move, adding that it is necessary, timely and sensible under the current circumstances. The group, headed by Mithika Mwenda, warns however that the sacrifice will be a wasted opportunity unless world leaders learn from the COVID-19 crisis and move decisively to prevent a climate meltdown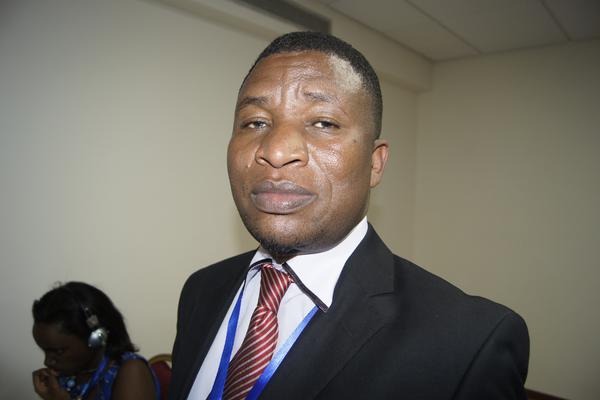 Rescheduling COP26 is a significant contribution by the United Nations Framework Convention on Climate Change (UNFCCC) and the international community of climate campaigners to the efforts to lower the scale of COVID-19 infections and save lives. The decision pre-empts the dampening impacts of planning disruptions that have been caused by the global shutdown to deal with the outbreak. All parties now have time to focus on the COVID-19 emergency and to regroup and re-strategise ahead of the summit sometime in 2021.
It is reassuring that despite the postponement of the summit and the cancellation of numerous pre-COP events, the UNFCCC plans to maintain momentum to increase climate ambition, build resilience and lower emissions.
The current global health emergency contains important lessons for all nations and their leaders. We now know that despite unprecedented prosperity and leaps in science, engineering and technology, humankind is unprepared for disruptive change above a certain threshold, such as that set by COVID-19. In a few months, millions of livelihoods have evaporated, businesses have stalled, powerful leaders have stumbled, and nations have warped. COVID-19 has also recast the distribution of global power and exposed the limitations of narrow interest politics in dealing with existential problems.
Yet, dangerous levels of climate change, projected within the next decade without ambitious mitigation actions, will be more disruptive to the global system. Even at the current ambition of limiting global warming to 1.5 degrees Celsius, models show that a rising sea will bury hundreds of communities, cities and entire countries.
Climate-induced migration is already occurring at a scale higher than the combined displacement of people due to conflict and political strife. In Africa and much of the developing world, unpredictable rains, droughts, cyclones and pest outbreaks have increased the burdens of poverty, famines and disease. For instance, countries in Eastern Africa and the Middle East have had to deal with locust invasions in recent months and the crippling impacts on food security are yet to be quantified. In sum, a climate meltdown will rip apart economies, wipe out thousands of species and push humanity to the brinks. Its impacts will last longer and cost much more to recover from than COVID-19.
That is why we believe the world must continue to prioritise the climate as it digs itself out of the current health emergency. We have an opportunity in both COVID-19 and the alarm bells of a climate meltdown to definitively change course towards a sustainable, low-carbon and climate-resilient future, where we shall be better placed to deal with a pandemic of COVID-19's scale. It is our duty as the civil society to continue holding governments and other non-state actors to account.
Despite the lockdown, we will use other means at our disposal – especially technology – to continue observing and tracking commitments by various stakeholders.
More significantly, the postponement of COP26 must not be an excuse for those who have been hell-bent on slowing climate action to escape scrutiny, or for funders of climate action initiatives across the world to divert resources.
As an annual event where we gauge the progress on the implementation of climate action commitments by various governments, the COPs are important convergences to remind, applaud and shame, as well as to share perspectives and ideas. The COPs are also a much-needed avenue for climate actors to encourage each other that even when it looks gloom due to competing geopolitical interests, there is hope for humanity and the planet. This spirit must survive the current health crisis.